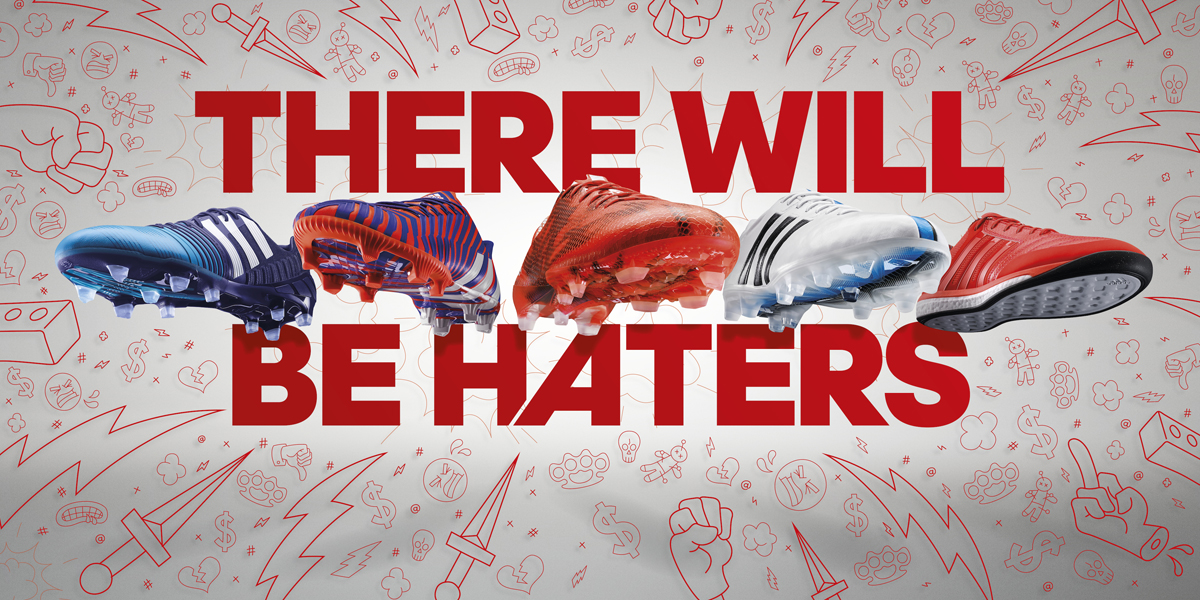 #ThereWillBeHaters is a new campaign by Adidas football to promote their footwear range for 2015, which includes the likes of Predator, Nitrocharge, 11Pro and next-gen Adizero f50.
As well as some colourful artwork, they have released a video (below) about football 'bad-boys' such as 'Hero' Gareth Bale, 'Golden Boy' James Rodríguez, 'Target Man' Luis Suárez, and 'Hip Hop VIP' Karim Benzema which takes a whirlwind tour of the perceived lives of these players, focusing on their flash lifestyles, over exuberant goal celebrations, possessions and good looks.
While the hashtag of #ThereWillBeHaters may seem a bit naff, the artwork is very much tongue-in-cheek and the campaign marks the beginning of a more edgy and unpredictable Adidas who aren't afraid to shake things up. As they say, "they hate your shiny new boots. They hate your boots… because they wish they were in them".
[youtube width="630″ height="365″ video_id="UNiGSf2Sy30″]
See more on their website at adidas.com/football or via twitter at @adidasfootball