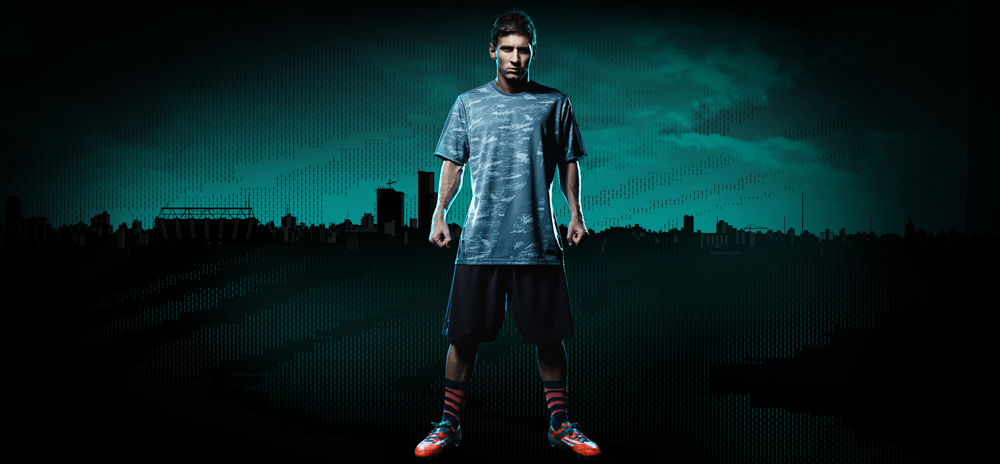 These are quite beautiful. Excellent design and presentation of Adidas's all new Messi mirosar10 football boots. Inspired by the Argentinians upbringing in Rosario, the name mirosar10 translates from Spanish to 'my Rosario' with the number 10 Leo's number for both club and country.
The unique design reflects Messi's earliest footballing days with the orange of the boot signifying his first ever club in Rosario and the green representing their fiercest local rivals. The backdrop of the design in the release images reflect the military base field that Messi used to sneak onto through a hole in the fence to play football with his friends as a kid.
The adidas Messi mirosar10 boots are available from Monday 1st December in selected Adidas retail outlets like Pro-Direct Soccer.com and via Adidas.com.