AS Roma's highly anticipated 3rd kit was finally revealed by the club today, several months after leaked images teased what will no doubt go down as a classic.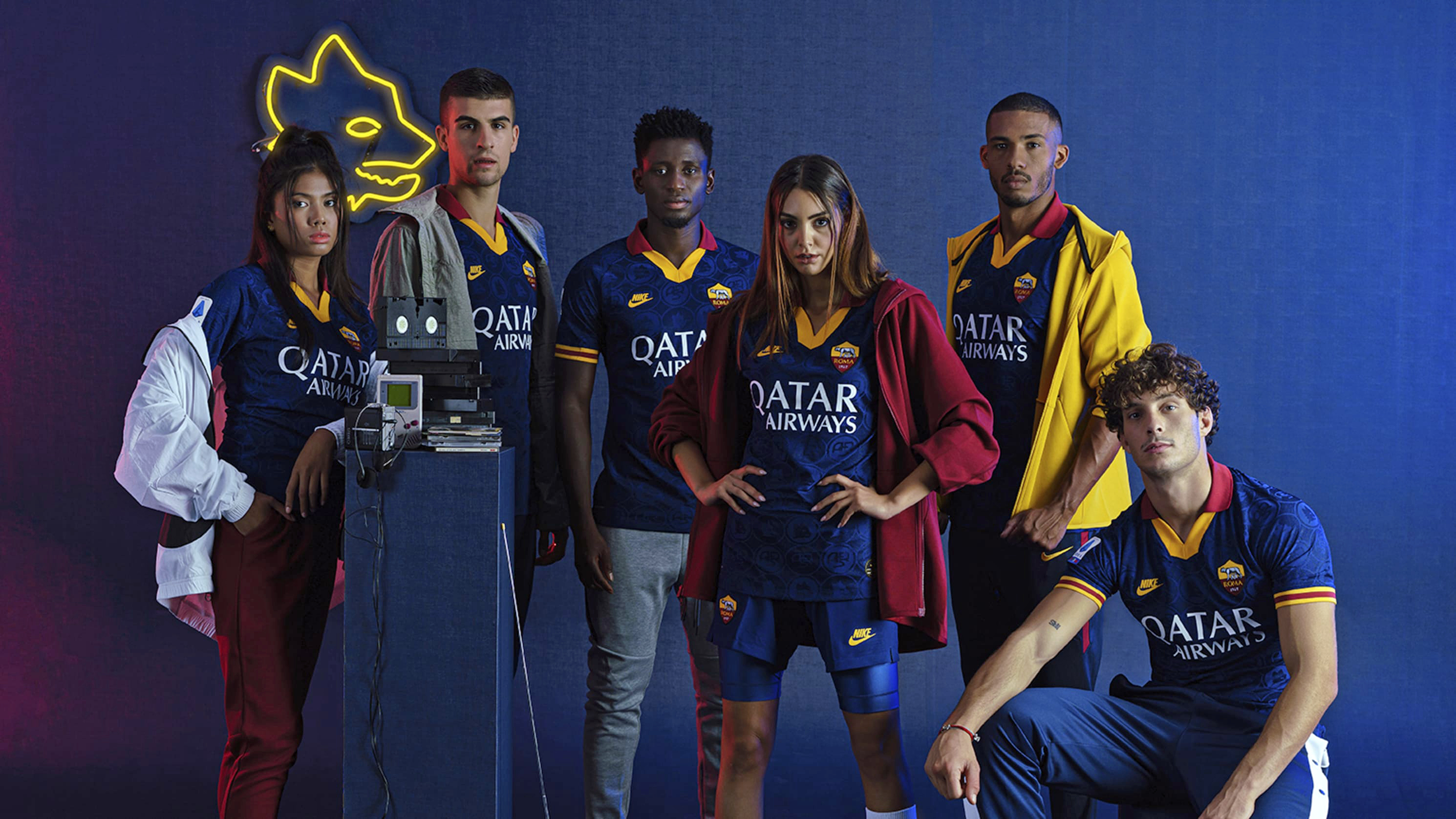 The dark blue 3rd kit is a reimagination of a '90s club classic and part of Nike Football's retro 3rd kit collection for the 2019/20 season which sees a throwback to old club crests and the old Nike logo itself. An intricate pattern made up of rows of classic 'ASR' typography and the famous Lupetto is the real star of the show.
While a blue Roma kit may seem like a controversial choice at the outset, it has its foundation laid in the history of the club, back in 1918 to be precise, when blue was the primary colour of Fortitudo, who then merged with Alba-Audace and Fortitudo-Pro Roma to form AS Roma. As Il Romanista highlights, the blue reappeared 65 years later in 1992 for a one off classic by Adidas for the Cup Winners' Cup, and then again in 2000 when Kappa produced a dark blue 3rd kit, followed by similar versions in 2002 and 2003.
The new 2019-20 version is a deep, dark blue with a vivid giallorossi trim, which covers both the collar and the cuffing of both sleeves. A vintage Nike 'Futura' logo adds to the nostalgia, while an all-over jacquard print tops up the '90s vibe and pays tribute to more club heritage. The pattern, particularly visible around the torso, is made up of rows of circles, each containing either the classic 'ASR' typography from the old Roma crest or the Lupetto itself.
AS Roma are set to debut the new 3rd kit in the upcoming Europa League game against Istanbul Basaksehir. It will be available that day on nike.com, asromastore.com and through all official retailers.