After the success of its retro throwback 3rd kits for the current season, Nike is again looking to the past for inspiration.
AS Roma's 2020/21 home kit is rumoured to be based on the classic 1979 'lollipop' kit. That kit, made famous by Bruno Conti, was designed by Piero Gratton under the guidance of revolutionary AS Roma President Gaetano Anzalone, who at the time introduced a never-before seen approach to marketing in Serie A. Anzalone visited the US in the late 70's and was inspired at how American sports merchandising and branding worked, basing the lollipop kit on US sports teams from the era (in particular, the 'Houston Astros tequila sunrise').
The home kit from 1979 featured the iconic lupetto as the main crest, as is represented in the mock-up below, but it remains to be seen if this will be case for the actual 2020/21 version (ironically for marketing reasons). The away will be a white, or 'pale ivory', and also influenced by the 1979 away kit, but with a special solo lupetto crest. The 3rd will be a dark base and orange, as has been heavily leaked featuring a rather ugly looking Safari print on the side panels, but I've left it more like the previous two here.
It speaks volumes that Nike are looking to the past for inspiration and basing its new kits on classic Adidas, Kappa, Diadora and Pouchan (the original 1979 lollipop kit) retro kits. Even with Nike's assurances of ditching the bland global templates across its entire range, there is still something more special about retro kits, with more freedom and creativity in the design. We eagerly await Nike's new range for 2020/21.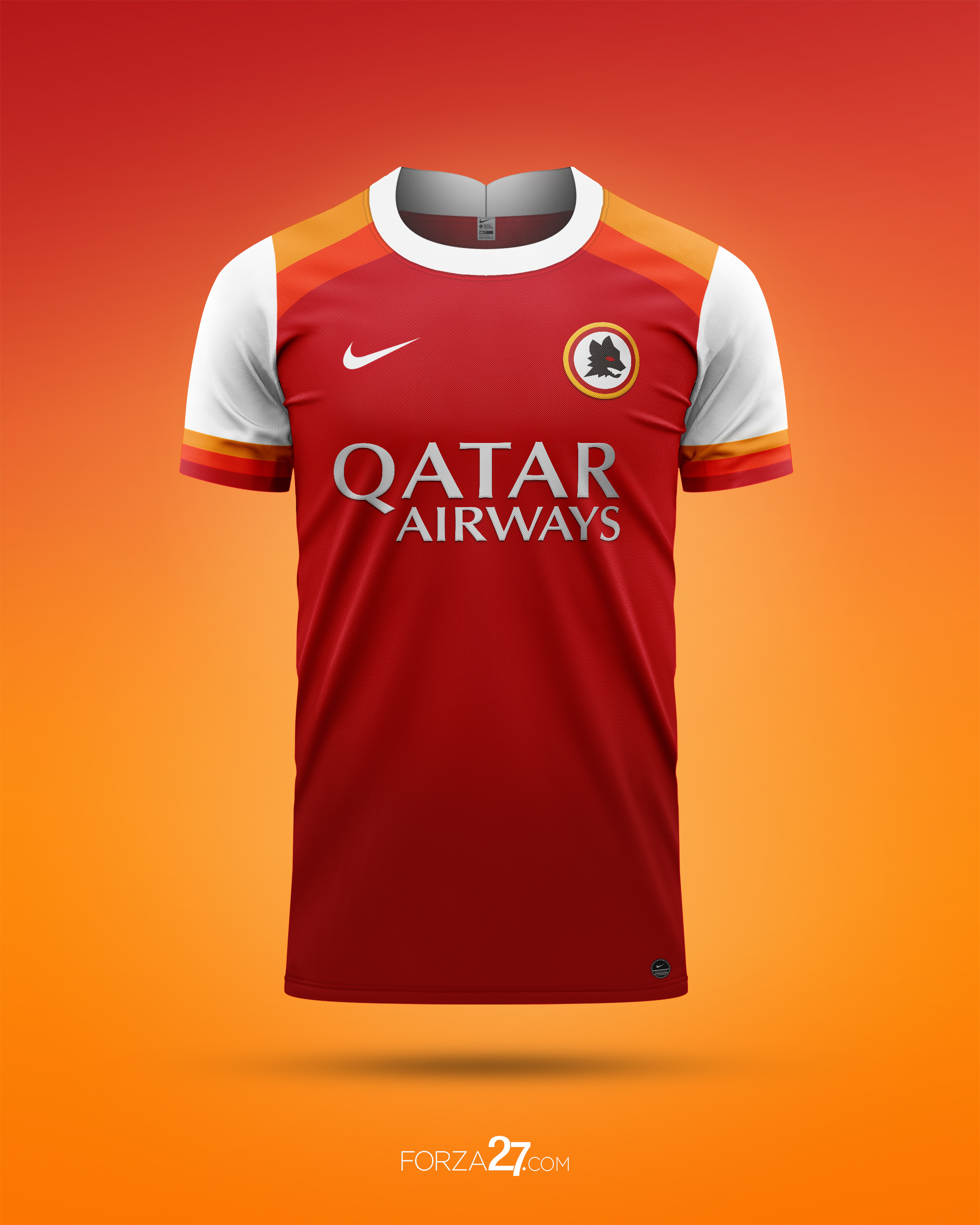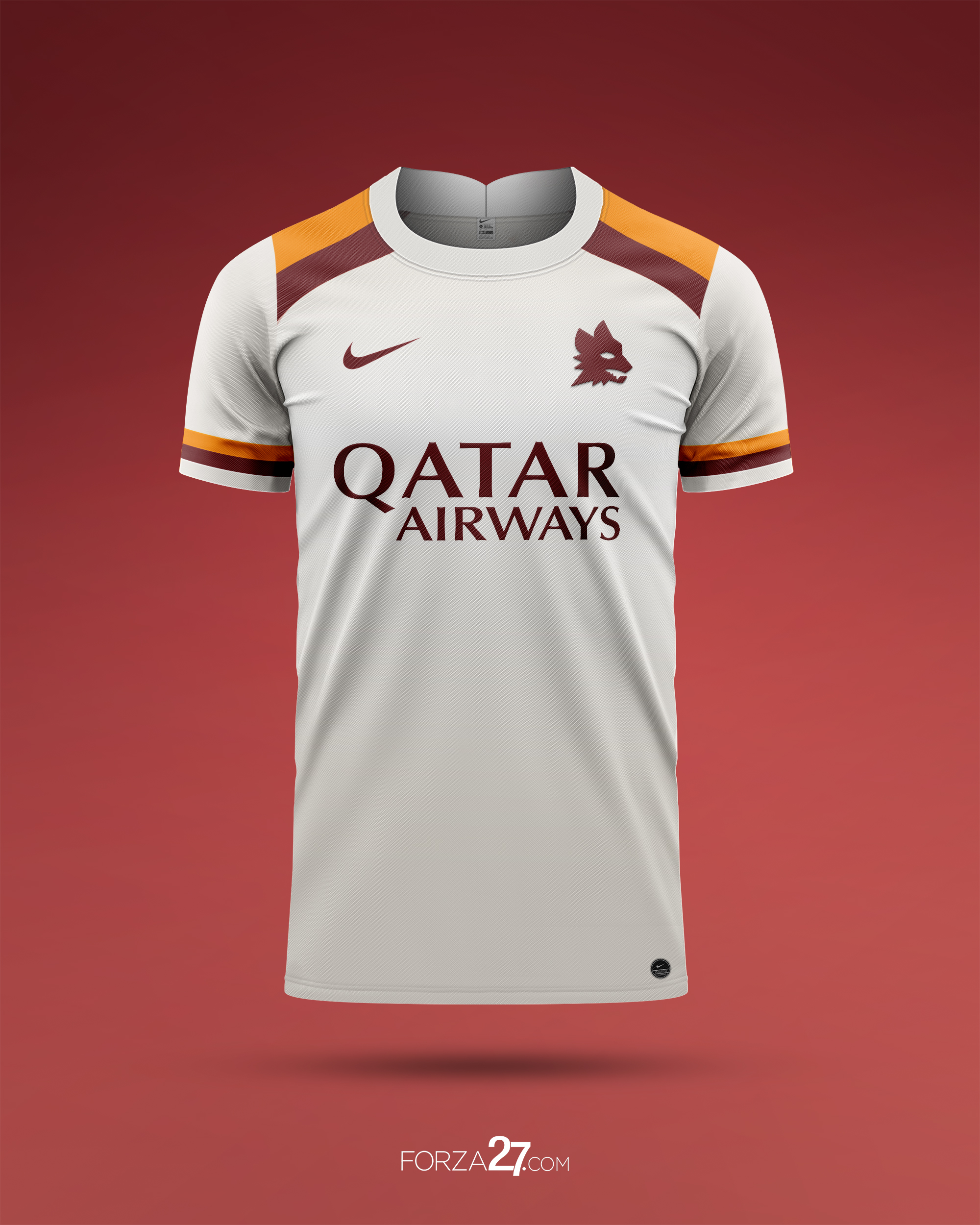 SEE MORE ROMA CONCEPT KITS: Roma x Errea; Lightening Kits; 12 Fan Concepts; Roma x Alberto Mariani