Kappa have been making waves in Serie A and beyond this season and now they return as kit manufacturers for Italy's oldest club, Genoa.
One of football's most iconic shirts, Kappa take over after 7 years with Lotto. For the 2019-2020 version, Kappa introduce a clean, modern design based on the latest version of the Kombat Gara template. Genoa's tagline 'Il club più antico d'italia' is printed on the upper back of the home shirt, just below the collar. Interestingly, the club's main sponsor Zentiva also appears very small on the right-hand side, but it remains to be seen if it will stay like this or go bigger across the fill width of the shirt.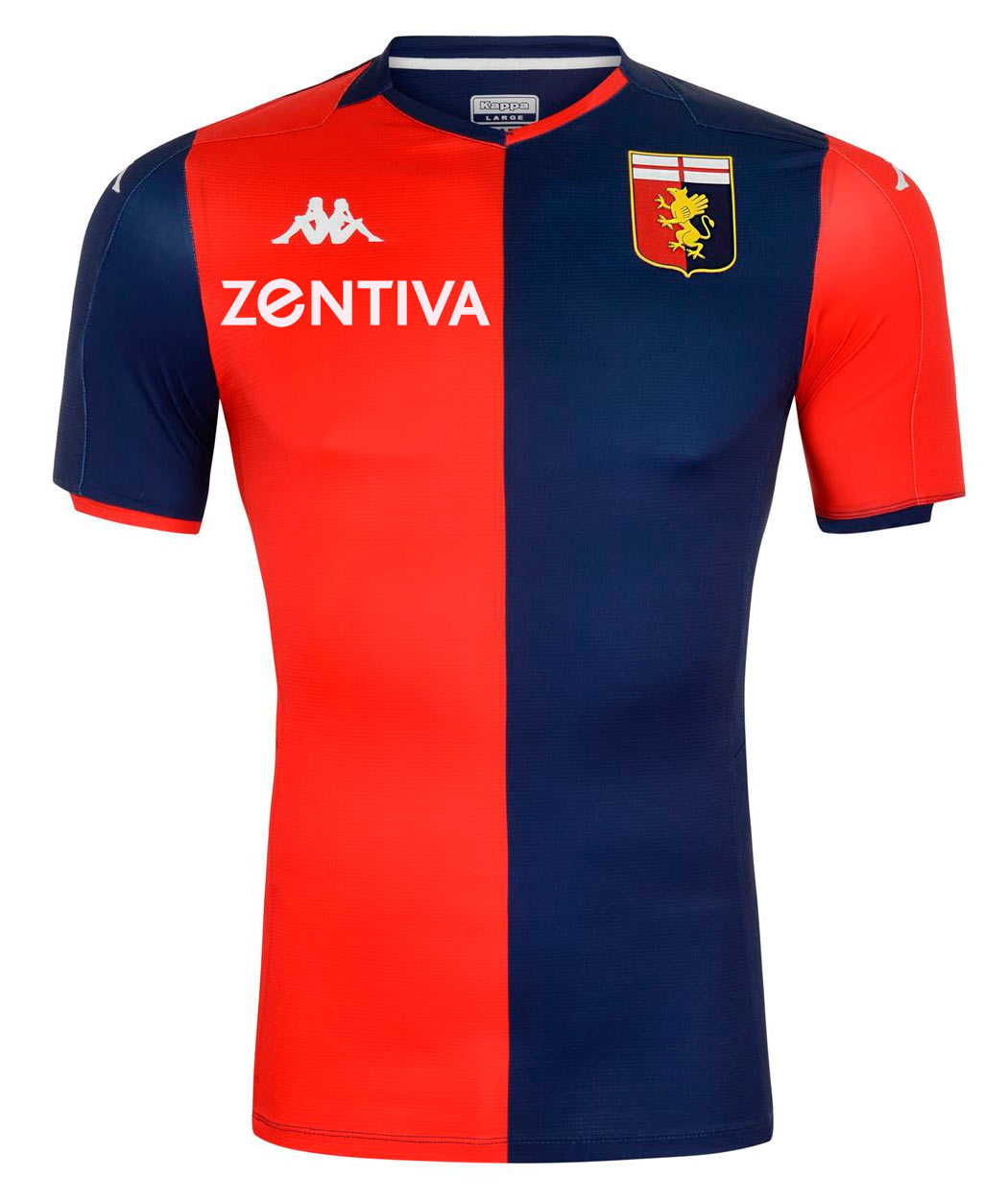 The goalkeepers shirt comes in a green and a yellow and features a styluish grifone print. A fine effort from Kappa which marks the return for Genoa to ones of Italy's most iconic brands, and with the eagerly awaited away and third kits yet to come, no doubt we'll see some further enhancements and designs for some more exciting kits.

To see more and to purchase visit Genoacfc.it