A special kit to celebrate in style
Italian league leaders Inter have revealed a special new 113th Anniversary Jersey to celebrate the clubs birthday. With a new club crest expected to be officially unveiled any day now, the back of the kit gives away a hint of how it may look, although not officially released. With more leaks than sieve, it is somewhat surprising the new crest wasn't unveiled on Inter's big day. As we have seen with Juventus and other clubs in recent times, Inter are transforming their brand and the way they are seen on a global scale, with a minimalistic, modern take on the clubs identity.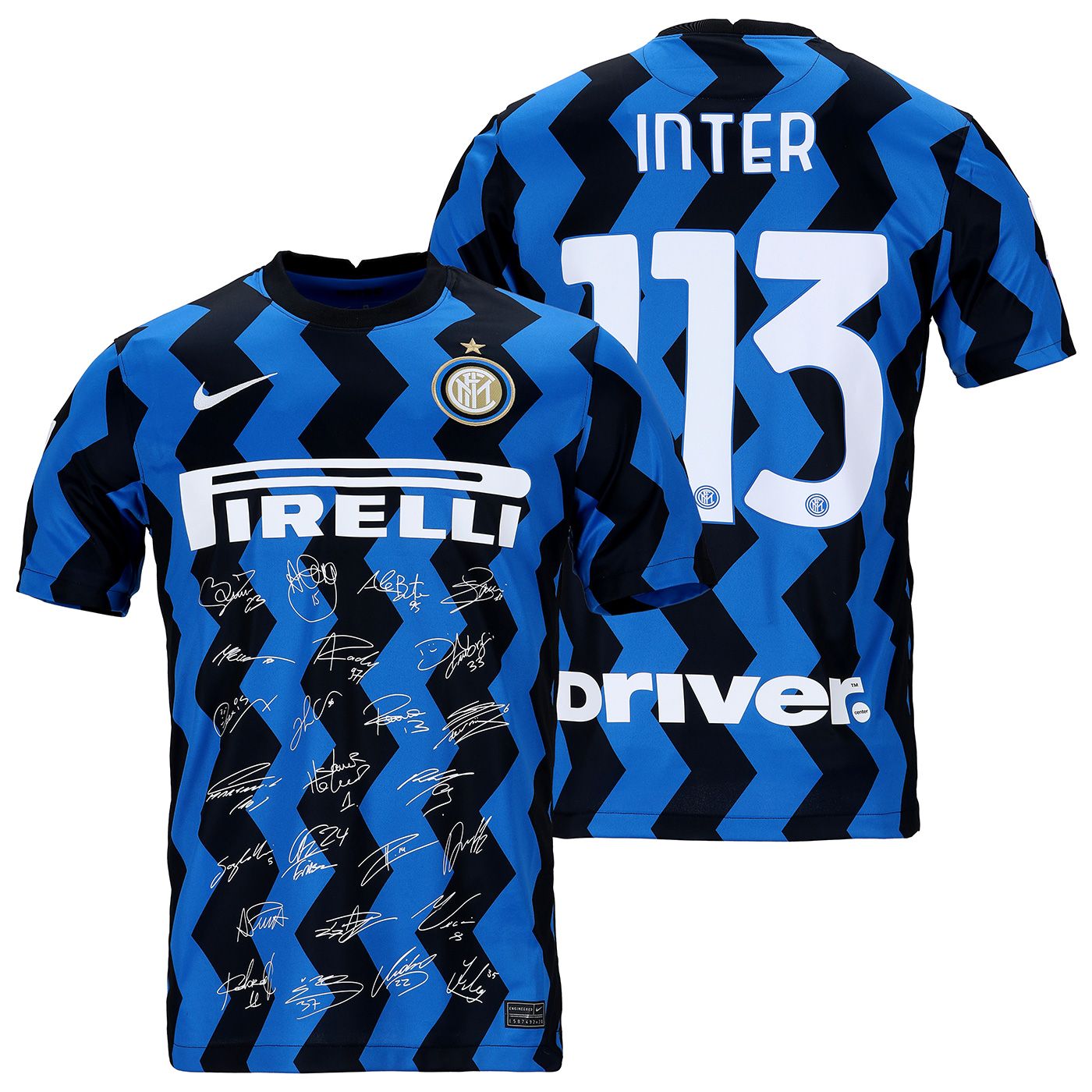 The details
The new limited edition jersey from Nike features Inter's full team squad signatures on the front and striking graphics on the back. Inter's 2020/21 kit was truly a memorable one and this special 'Inter #113' anniversary edition is sure to be a hit. The kit itself is made from 100% polyester Nike Breathe fabric to help you stay dry and cool, and comes in a short sleeve gameday jersey.
To find out more and to get your kit visit Inter.com