All eyes are on Milan this weekend, as the Italian city hosts club football's biggest match. To celebrate , members of the Nike Football App are invited to take part in the ultimate football experience — the "Science of Speed." Located in the heart of Milan, the space is dedicated to the philosophy of fast, brilliant football and showcases the very latest torso-to-toe product innovations, including the new Mercurial Superfly V.
Celebrated locally for his career at Inter Milan, where he cemented reputation as the finest striker in the world, Ronaldo Luís Nazário de Lima, also know as "El Fenómeno" or "R9," was one of the first players to wear the Mercurial boots back in 1998. R9's history in the line made him the perfect choice to open the "Science of Speed," and he kicked off proceedings by presenting the first pair of the latest Mercurial Superfly V to its delighted new owner.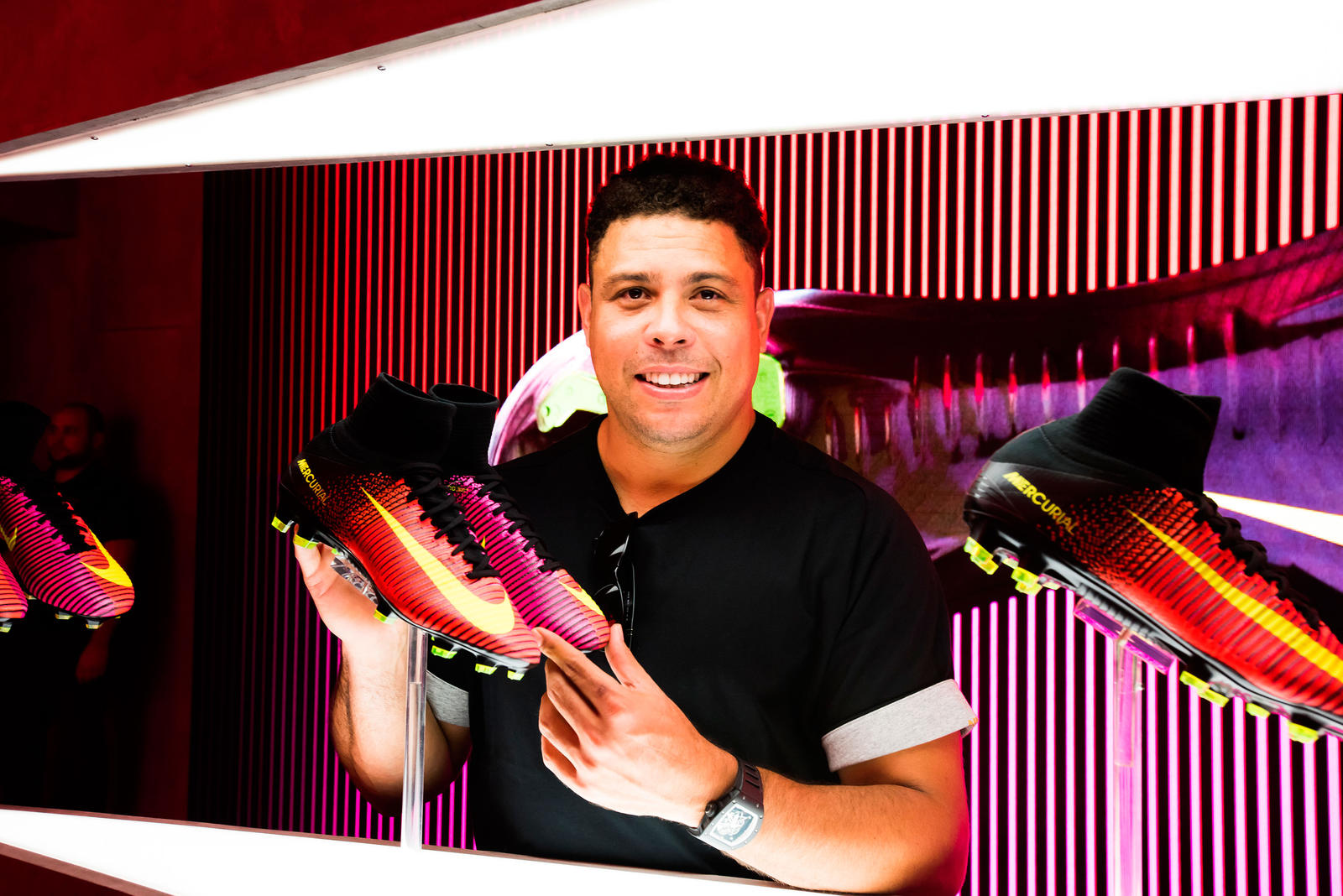 "Speed has always defined my style of play," declares Ronaldo, whose brilliant skill and goal scoring sparked the imagination of an entire generation of players "and this enabled me to make the difference in the most decisive moments on pitch. Mercurial was designed to enhance the speed and attacking play of athletes like myself and Cristiano Ronaldo."
[vimeo width="616″ height="365″ video_id="168423103″]
European football icons Fabio Cannavaro, Luis Figo, Paolo Maldini, Ronaldinho, Christian Vieiri and Gianluca Zambrotta were also on hand to launch the new Mercurial ahead of tomorrow's match, where the boots will debut on the feet of Cristiano Ronaldo.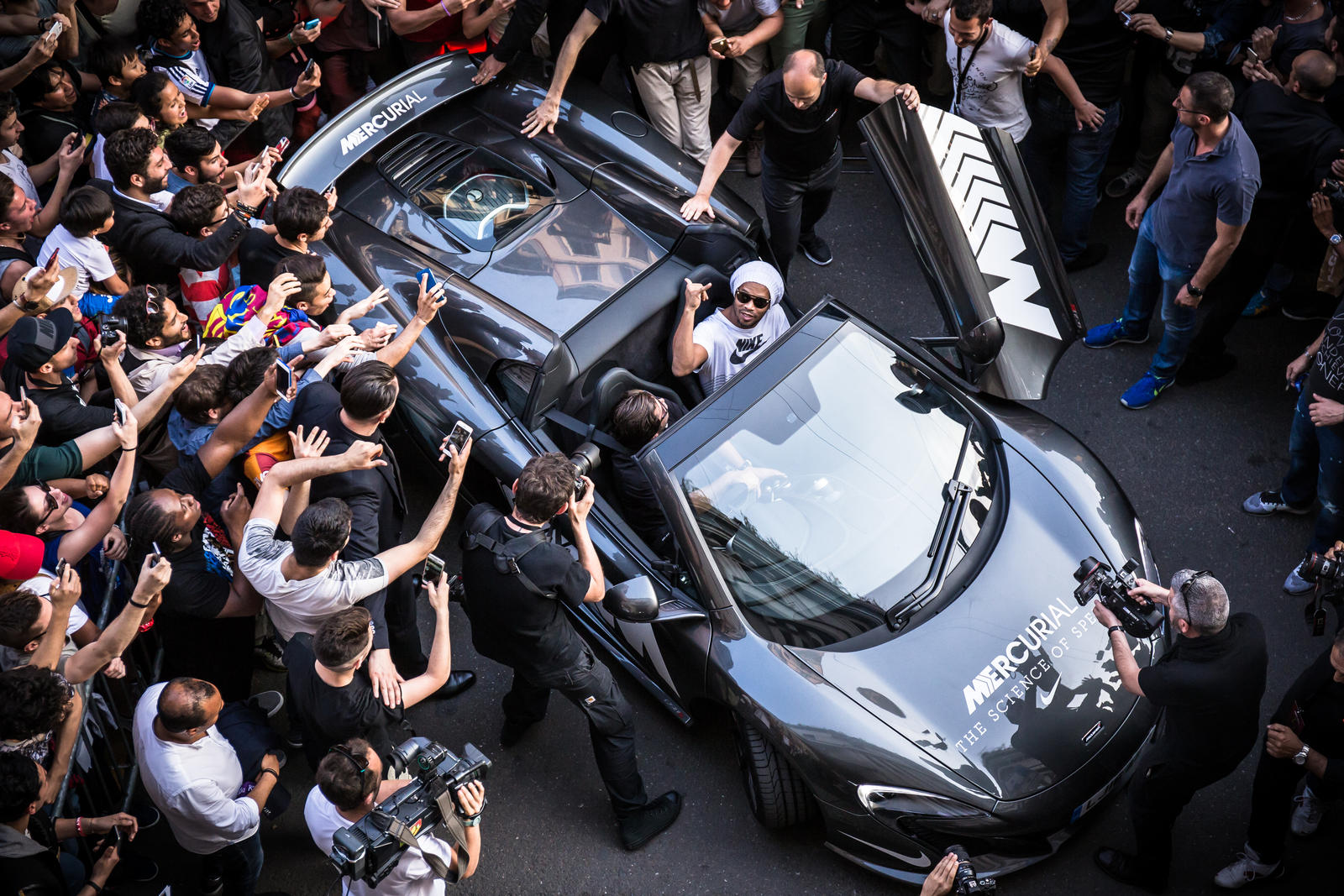 "Ronaldo and Cristiano Ronaldo are the two fastest strikers of the modern era in football," legendary Italian defender Fabio Cannavaro declares. "Speed – allied to extraordinary technique – is the quality they have most in common."
The "Science of Speed" journey encapsulates a series of exclusive experiences and begins in an area dedicated to the Genealogy of Mercurial. Since 1998, the boot has been engineered to be lightweight and fast. The design evolution is expressed in all its versions.
The "Science of Speed" is located at Via Vigevano 18, Milan, and open to the public. Register via the Nike Football App from 10am to 11pm until Sunday, May 28. Images via Nike.com.