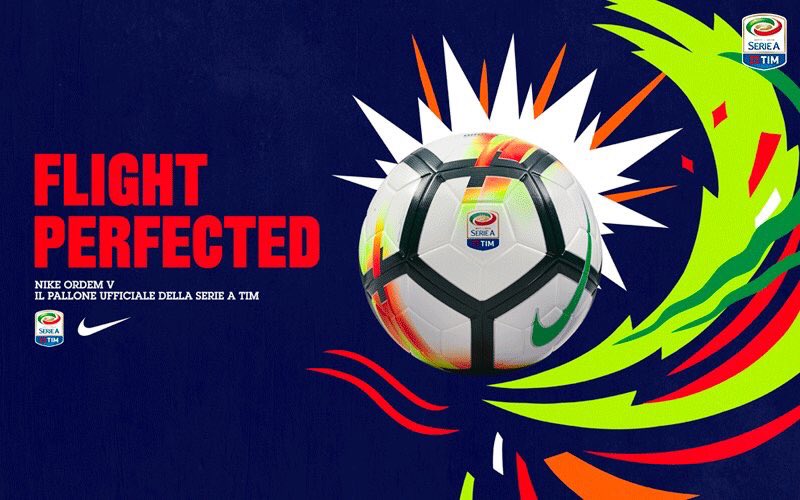 Nike have recently unveiled the new Nike Ordem V, the official match ball for the 2017/18 Serie A season. It will also be used for the Coppa Italia and the Supercoppa, as well as being the official match ball in the Premier League and La Liga next season.
With a cleaner colour palette and simplistic design compared to previous editions, the Ordem V's unique construction and design distributes pressure evenly across the ball to ensure an accurate strike, while 'aerotrac' grooves in the surface help ensure a stable flight through the air.
The Nike Ordem V match ball is available to buy from ProDirectSoccer.com now.