After last seasons sensational 3rd kit for Italian club Parma Calcio, their 2019/20 version goes one further with another stunning design by Erreà Sport. Dubbed Black Phoenix 2.0, it builds on the idea of Parma Calcio as rising like a phoenix from the flames of bankruptcy to reach Serie A with three consecutive promotions.
"Lively and aggressive, the symbol of the Phoenix plays a key role. With black the main colour once again, the Phoenix features in blue for the first time with a pointillist effect made up of bright yellow and blue dots to really highlight the image and its symbolism," read a statement.
"It's a really bright and dramatic display with the imagery strongly conveying the message of rising from the dark and into the light."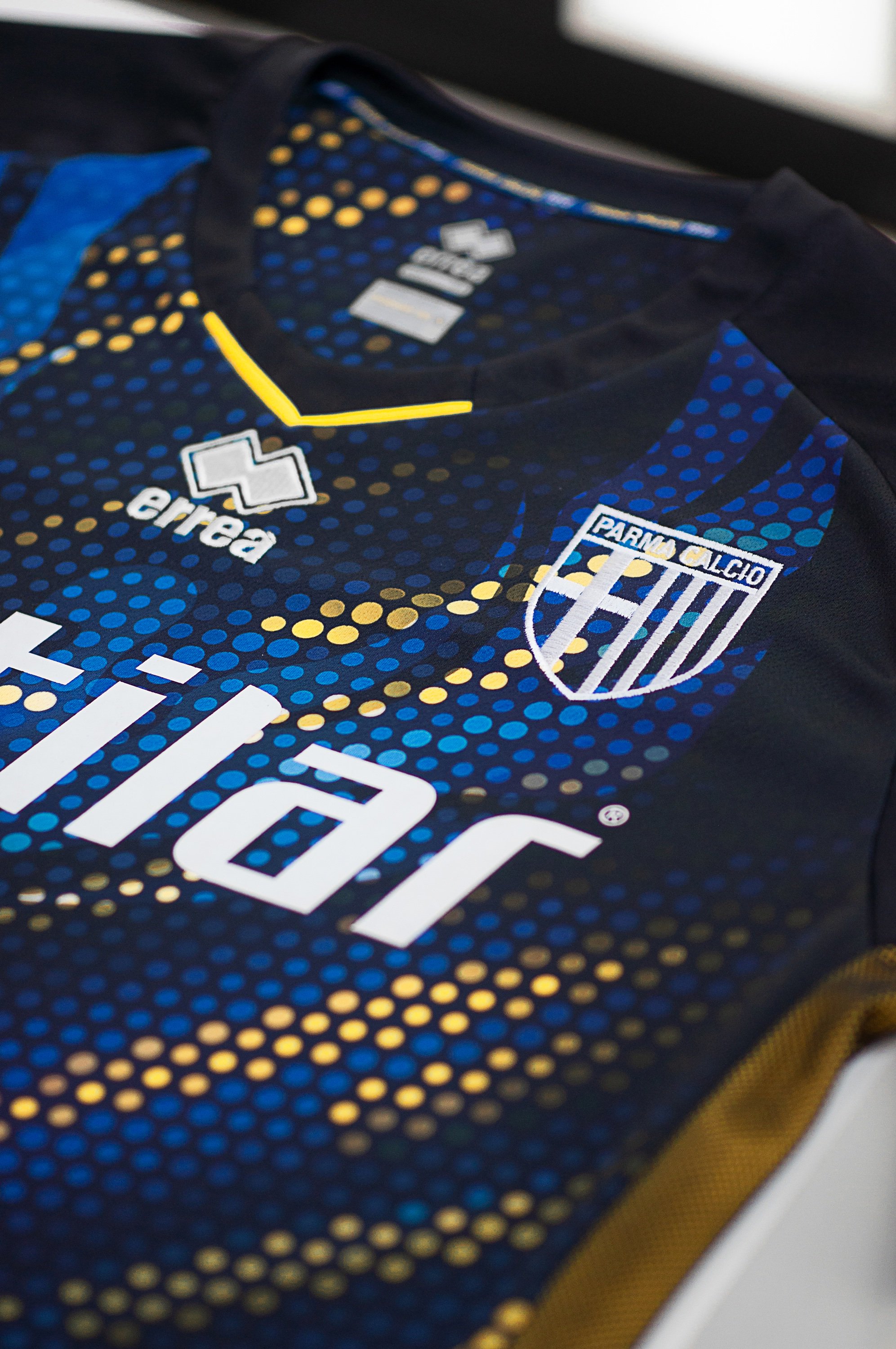 The Phoenix emblem is the absolute star of the show on the feisty, vibrant third kit. Produced totally in transfer print, it has a fitted wearability and, like the first shirt, is a perfect match with the use and addition of a double fabric. As in previous years, the Phoenix motif is confirmed and the words "Parma Calcio" are embroidered on the back of the shirt.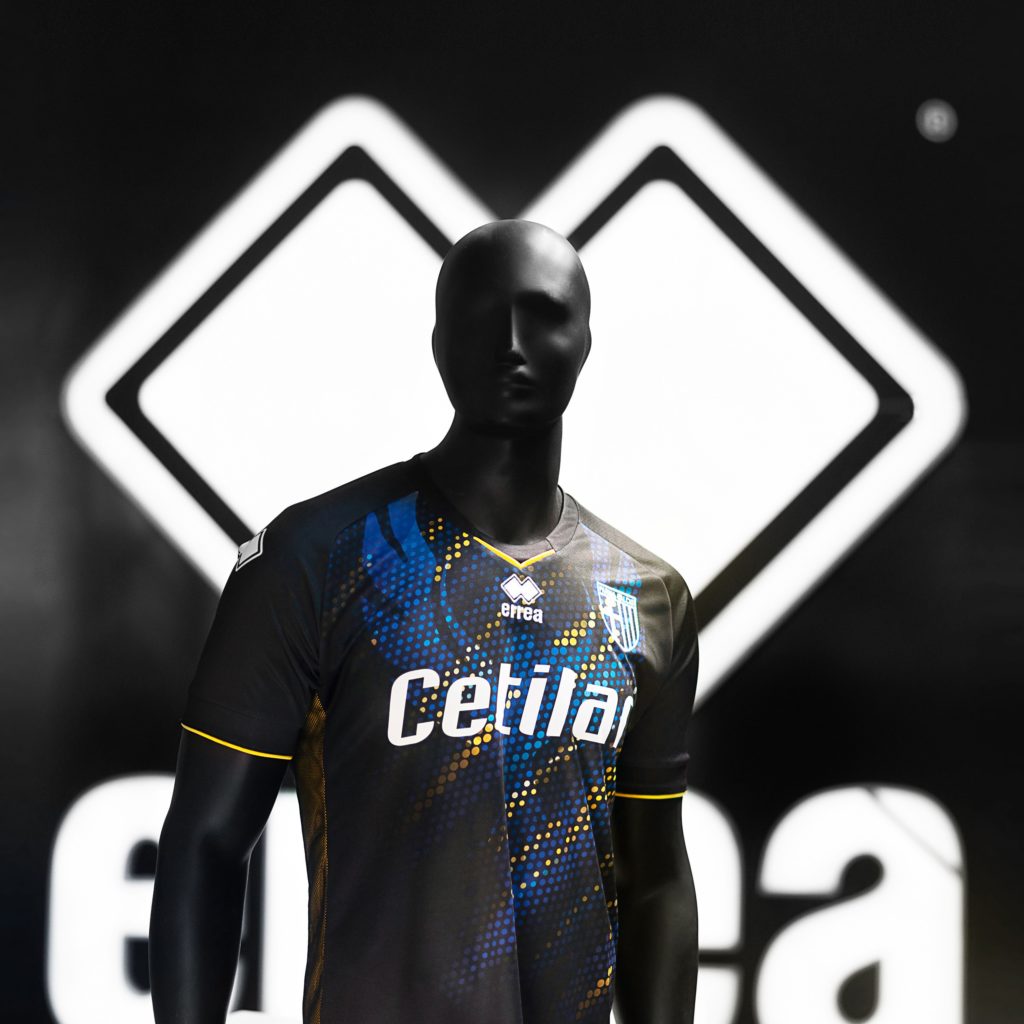 Visit the official Parma store for more: shop.parmacalcio1913.com