Tradition and fantasy come together in the new Pescara Calcio 2019/29 kits, produced by Errea Sport. The first shirt is inspired by tradition and reproduces the pattern with broad white and blue vertical strips that almost totally cover the shirt, with the exception of the sleeves, along which the blue stripe runs and on which the Erreà logos are a feature. 
The white collar is constructed with a refined polo design, small buttons and a blue edging, a detail that is reprised on the sleeve ends. Inside its half-moon patch the new hashtag #BIANCAZZURRI is transfer printed, a common thread found on all three of the new shirts. A new feature on the back is the label with the "I Love Pescara" heart, whilst the club's name remains printed below the collar.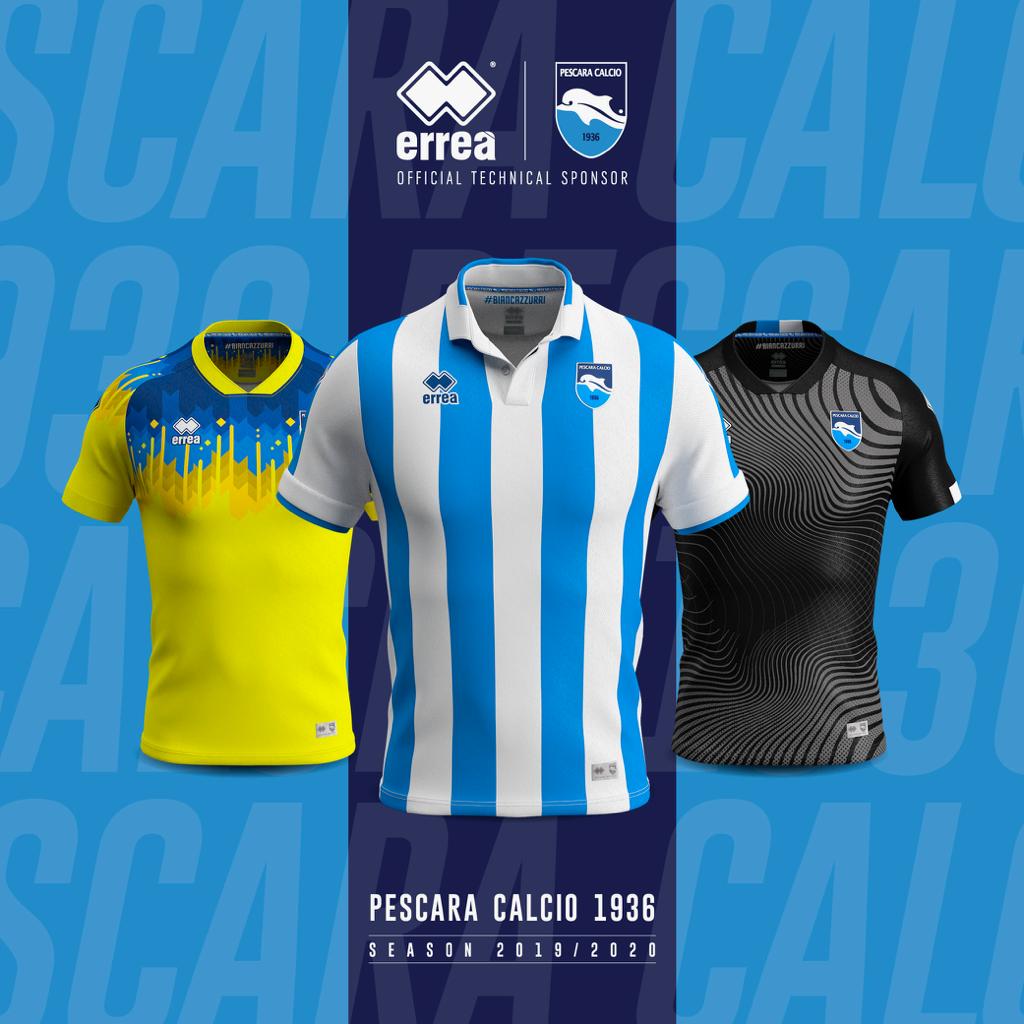 Totally new, colourful and lively, the fluorescent yellow second shirt has a striking geometric design in the upper part, made up of lines, small diamond shapes and broader pointed inserts in different shades of yellow, light blue and blue. A blaze of colours and shapes that light up and exalt the desire to innovate. Fitted wearability, the collar, in fluorescent yellow, has a distinctive pointless v-neck style. Inside the same graphic from the centre is printed to provide a visual continuity effect.
Aggressive and eye-catching, the third shirt uses the same model as the second, but varies the graphic texture that plays on the geometrics, this time with a dynamic weaving of intersecting lines across the entire surface of the shirt. The tone on tone transfer print is brilliant. It is finished off with blue and white inserts at the sleeve ends and in the collar.