Catanzaro, Reggina, Rende and Vibonese come together to fight Coronavirus
Errea Sport are bringing four of Calabria's biggest clubs together to win "the most important match". This limited edition kit is created to raise funds for the #sostieniCi Calabria campaign to support thousands of families in the area affected by the serious economic and health crisis caused by the spread of the Covid-19 pandemic.
Erreà Sport, the technical sponsor of Lega Pro clubs U.S. Catanzaro and Rende Calcio, have proudly joined the project by creating this special kit inspired by the yellow-blue colours of the Calabria Region, the stylized image of which is emblazoned in the centre of the new shirt. Symbolically divided into four segments, the shirt is embellished with the badges of the four clubs promoting the initiative, brought together in a single circle on the left breast.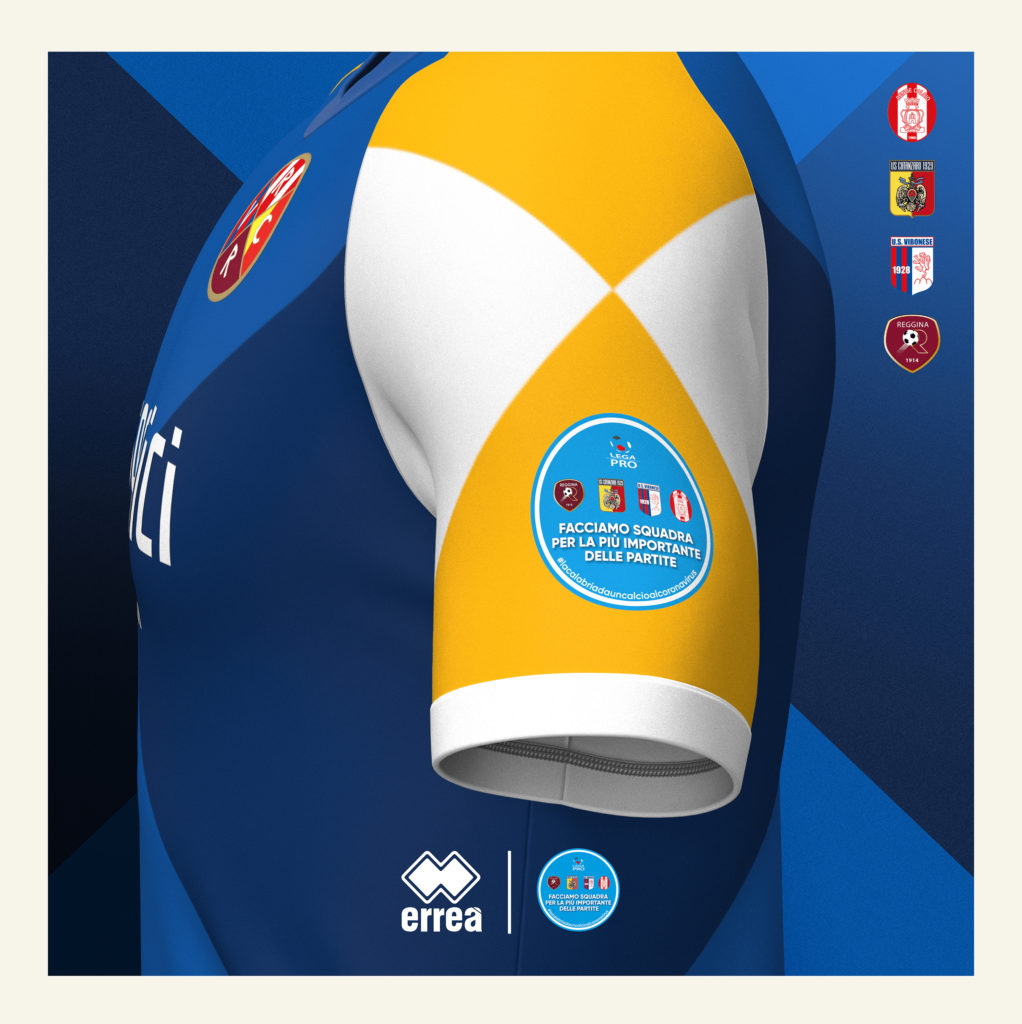 'We are proud to have joined this extraordinary and unique initiative and look forward to joining the companies of the Calabria region who have promoted this commendable initiative with a shirt made specifically for this activity. We have enthusiastically supported these clubs who have chosen to join and react in this moment of great difficulty with the usual great sense of responsibility and territorial belonging" – Moreno Bertazzo, commercial director, Erreà Sport 
The shirt will cost €100 with all proceeds going to the region. See more on Errea.com