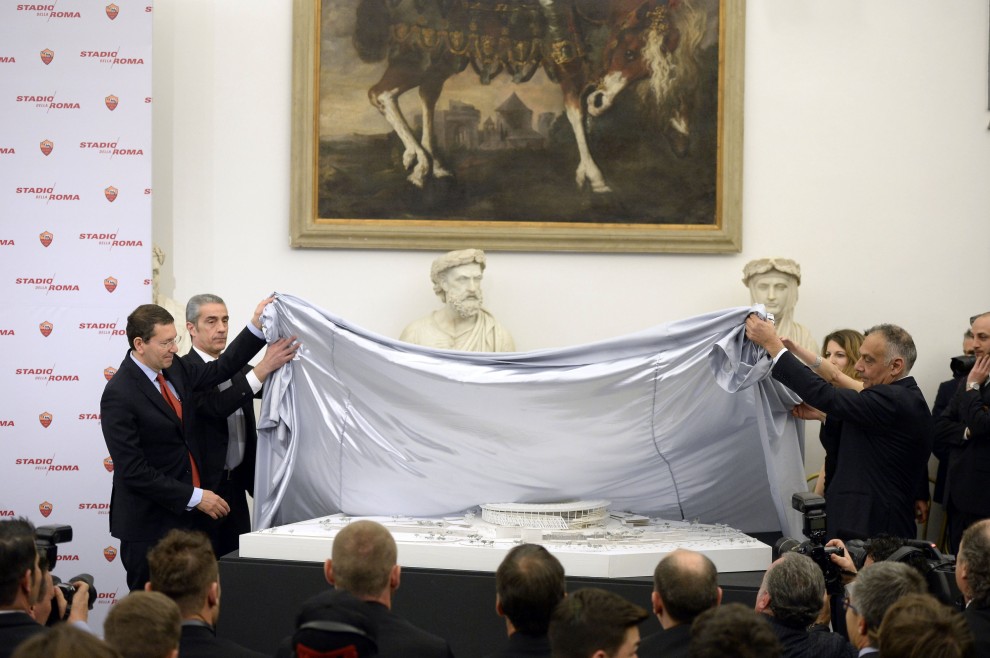 The unveiling of the much anticipated new AS Roma stadium took place in Campidoglio, Rome, today. Present were Roma President James Palotta, CEO Italo Zanzi, architect Dan Meis and mayor of Rome Ignazio Marino, as well as an audience of Roma players including Francesco Totti and Daniele De Rossi.
The Stadio della Roma presentation (still an unofficial name, real name yet to be decided) was streamed live on the official AS Roma Channel, and certainly didn't disappoint. The new stadium will be built on the site of the former Hippodrome in the Tor di Valle area with a capacity of 52,000 with the potential to extend to 60,000. Costing a modest €300m, it will be a privately-financed project with no government support.
See all the pictures below.
Click on each image to see bigger
External renditions: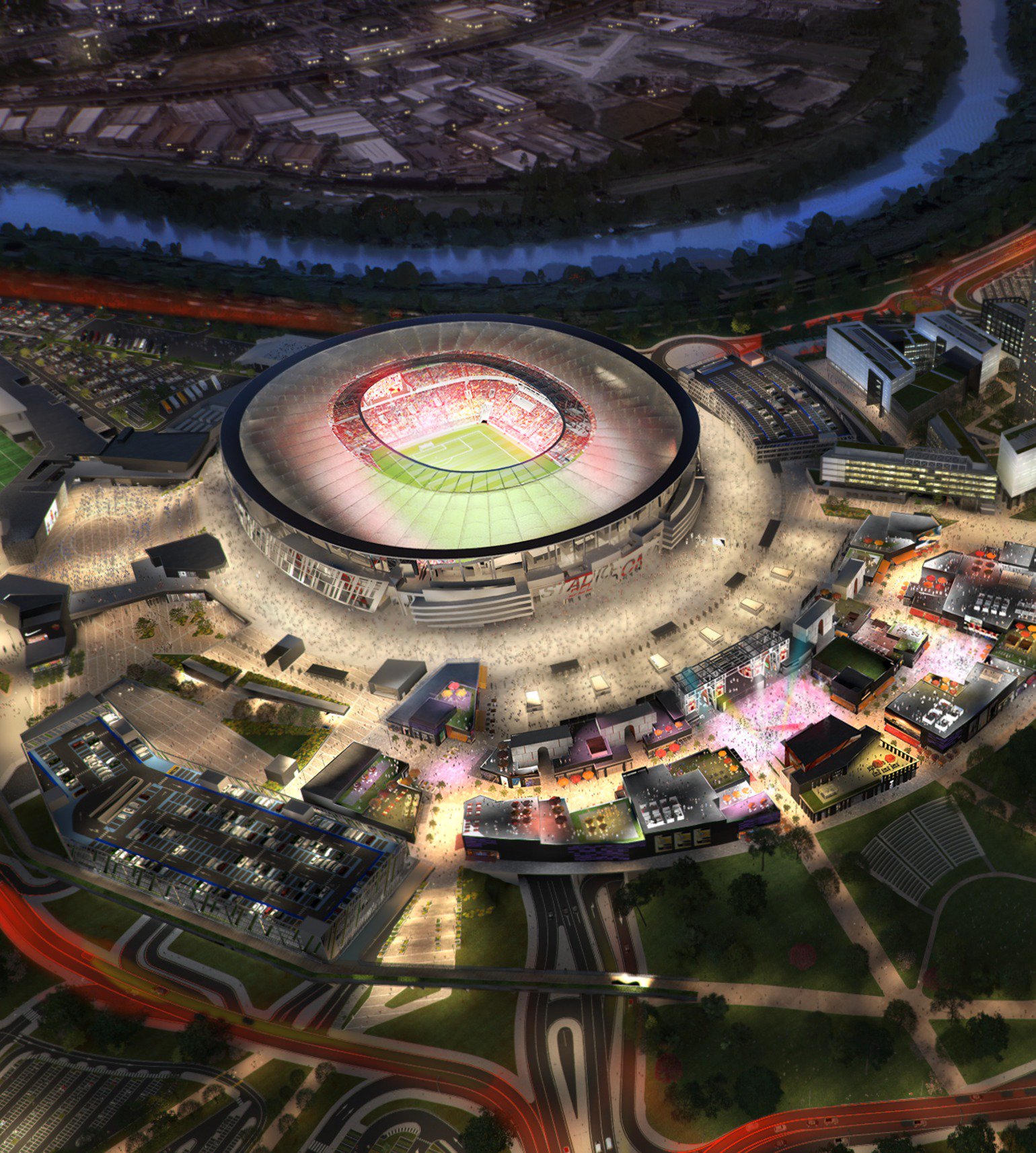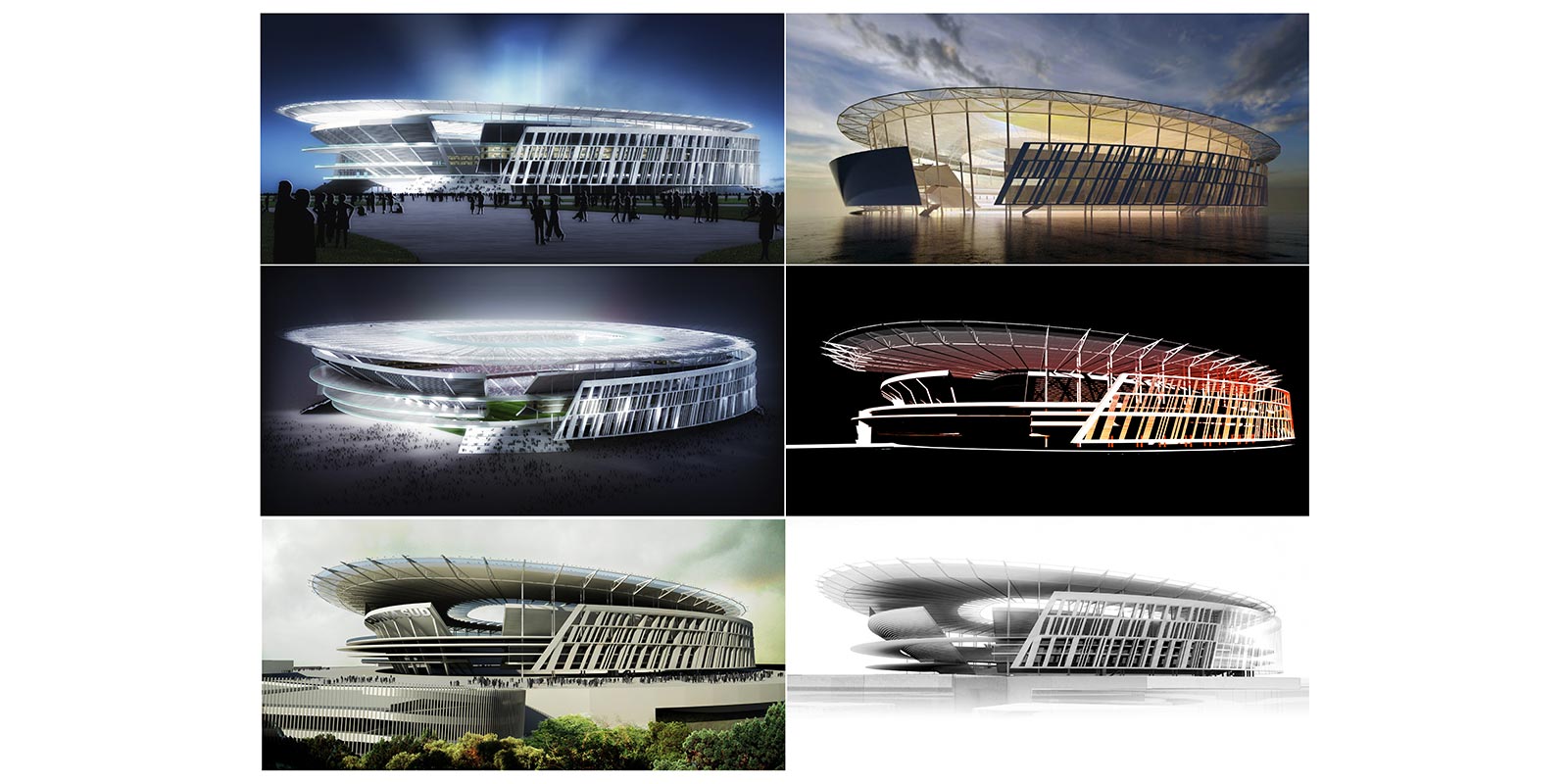 Internal renditions:
Model renditions: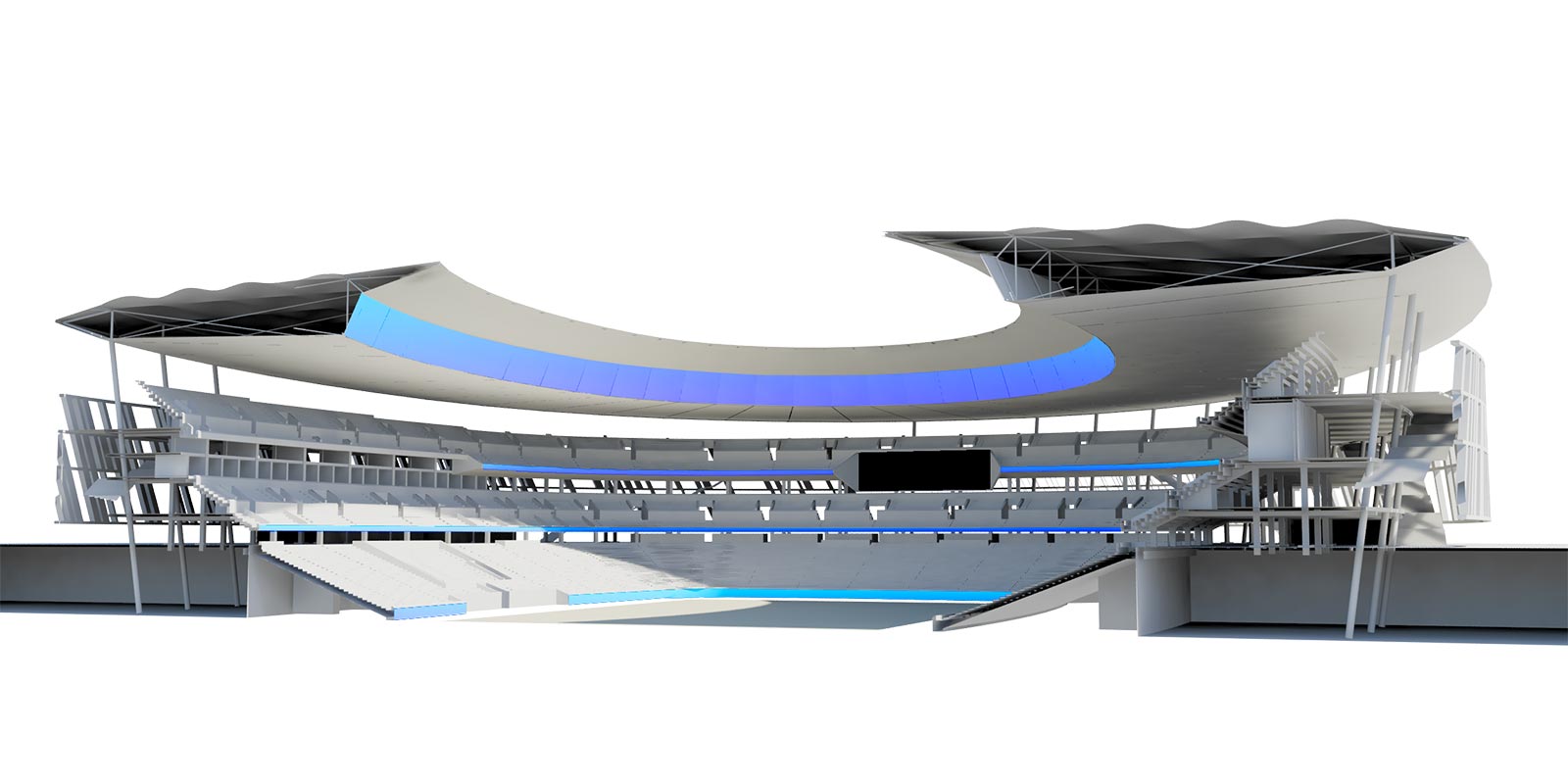 Corporate / shop area renditions: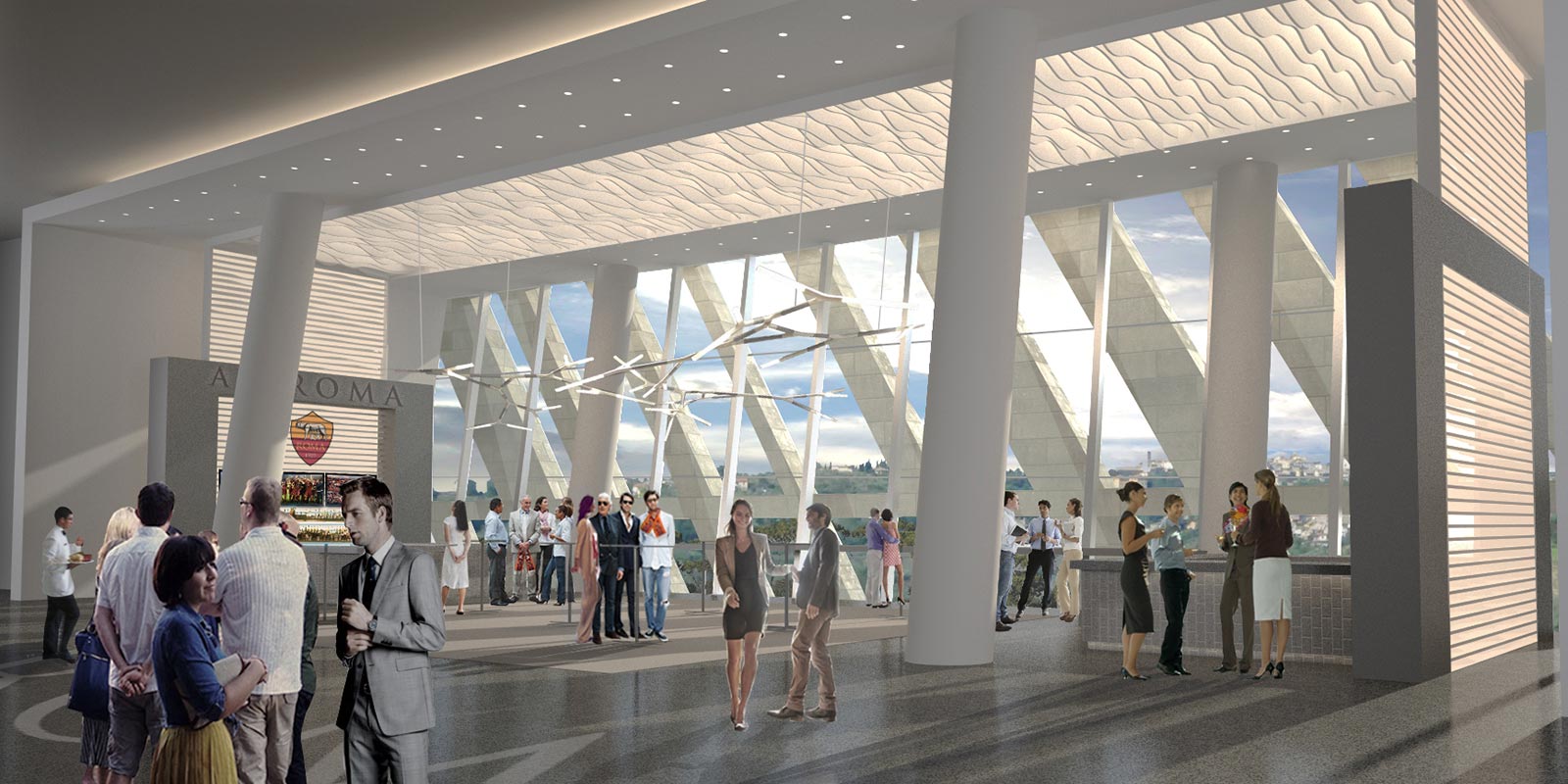 From the presentation: