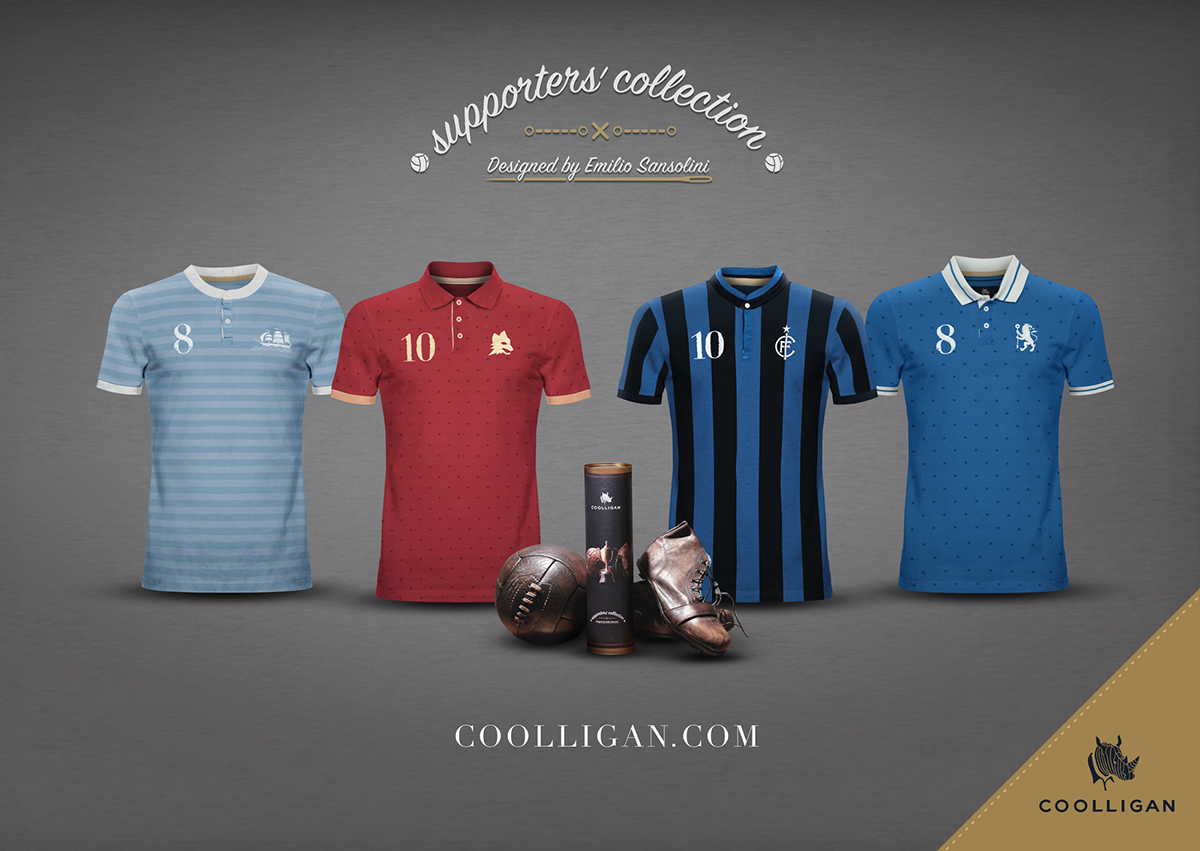 From the designer of such fantastic kit concepts such as Patterns & Jerseys and Vintage Club Kits, here comes the real thing. The Supporters' Collection, a classic retro football shirt collection designed by Emilio Sansolini in association with Coolligan.
With retro kits making such a spectacular comeback you can now get your hands on some of these beautiful custom jerseys of clubs from all around the globe, complete with very stylish presentation and packaging.
See more of The Supporters' Collection at Coolligan.com or stay up to date via @Coolligan. Emilio Sansolini is an Argentinian/Italian designer from Gibraltar, follow him at @EmilioSansolini.