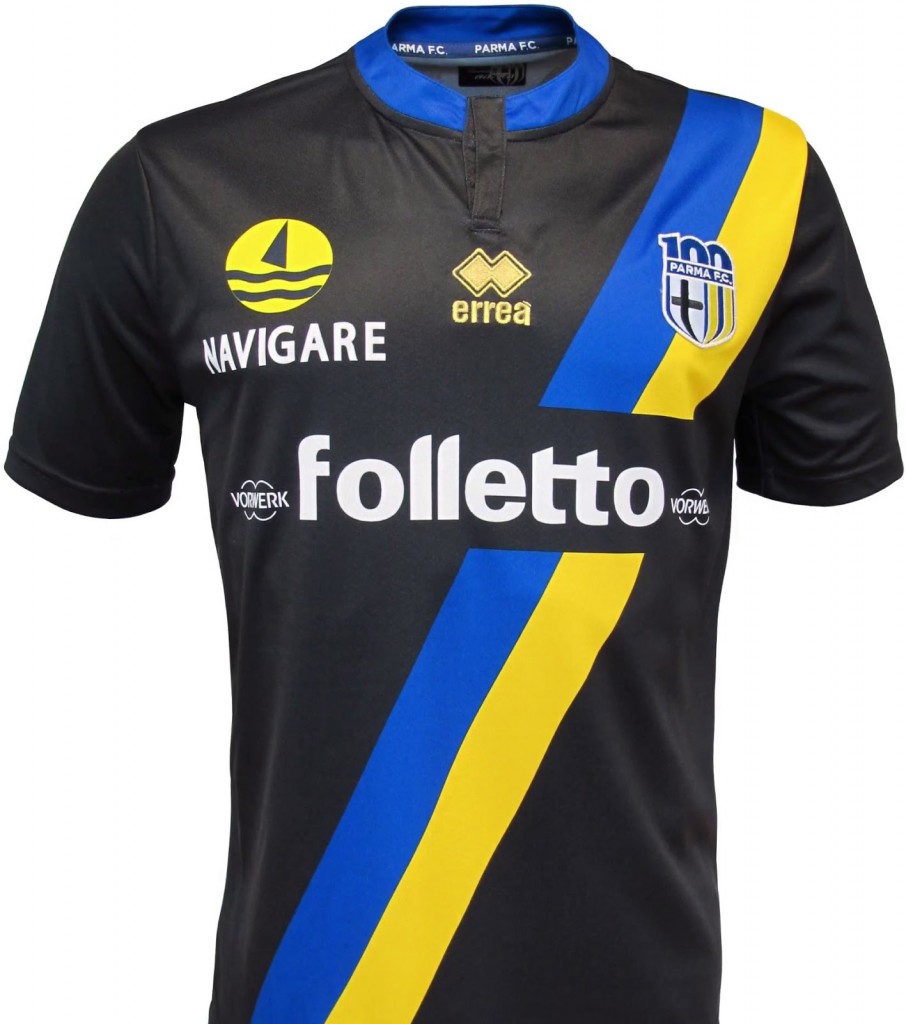 Quite possibly the nicest football jersey I have seen and badly want to own since Roma's third black strip in 2010. That is how I would describe Parma's third jersey made by Errea, pictured above (click to see bigger).
Parma have always had rather lovely kits. From the glorious yellow and blue horizontal stripe jersey made famous by Crespo and co back in the late 90's, they've always stood out. Their latest 2013-14 range is no different, and this time they feature Folleto as main sponsor on the center of the shirt and Navigare on the upper right of the shirt. They also feature their new '100 Parma' crest, in honour of 100 years of the club (see bottom of page).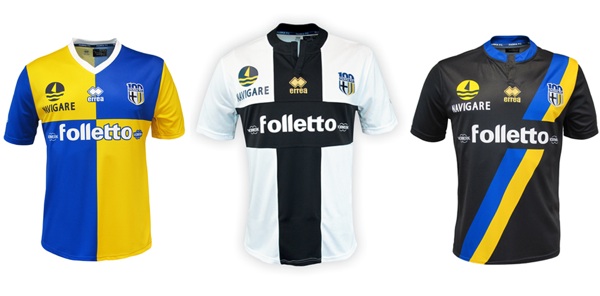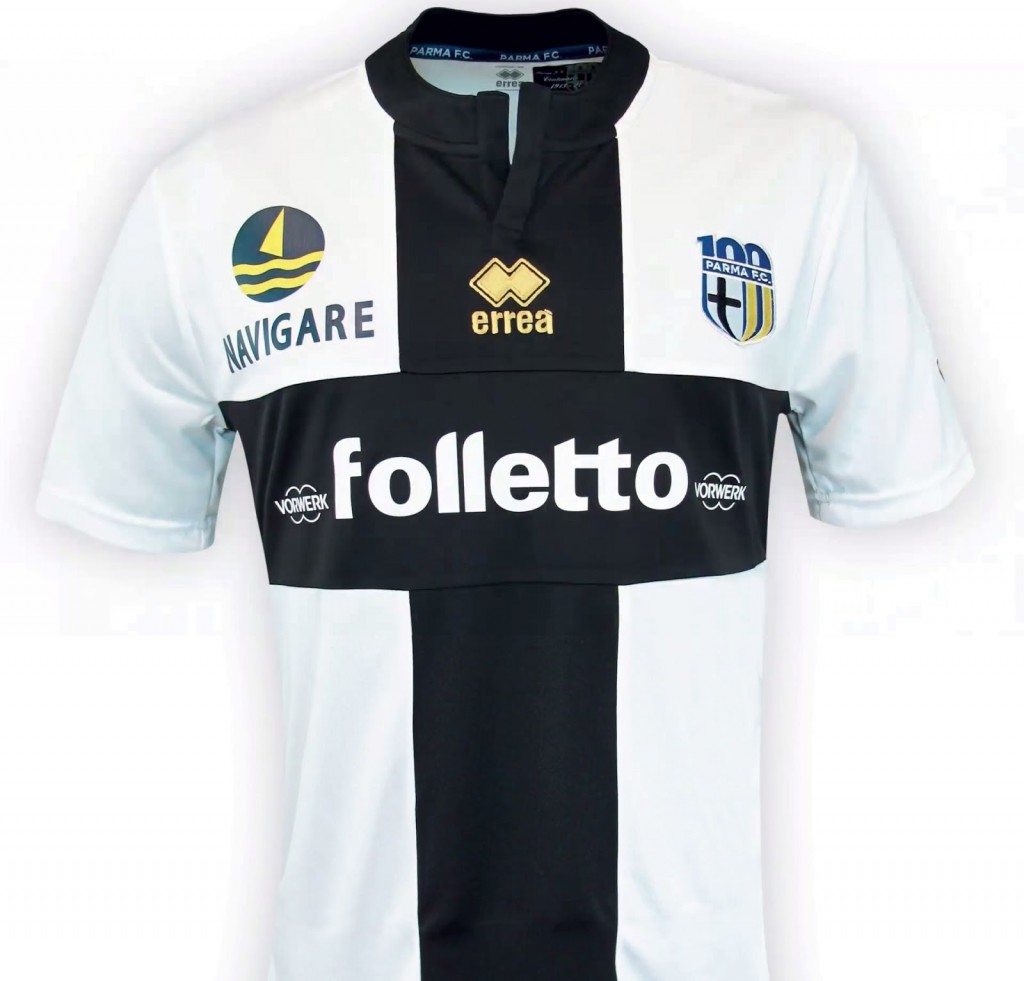 Parma Centenary Shirt
Parma also recently announced a new centenary home shirt, to honor the 100 years tradition of the club founded in 1913. The new centenary kit was produced by their shirt supplier Errea, but comes without a viewable shirt supplier branding, which features inside the collar. It won't actually be worn by the team for any games, and is just a collectible available to buy for the fans, which makes it rather special.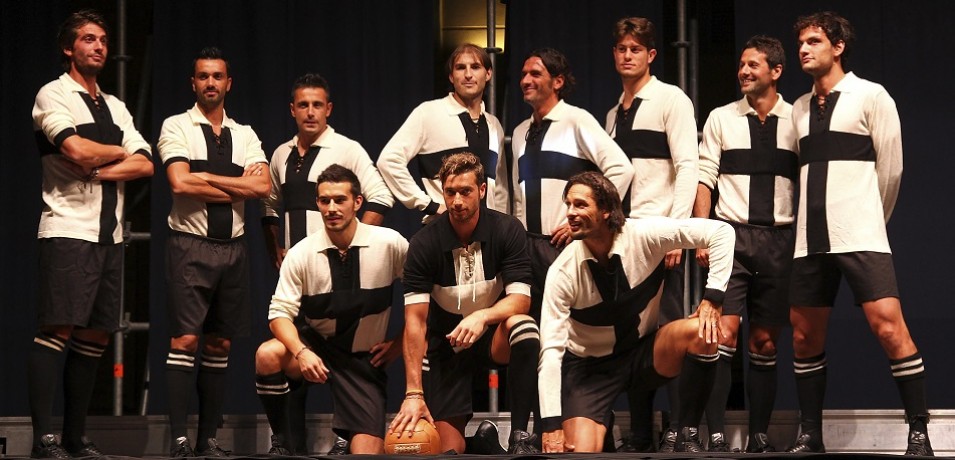 [youtube width="600″ height="365″ video_id="8lZgq8HuAs8″]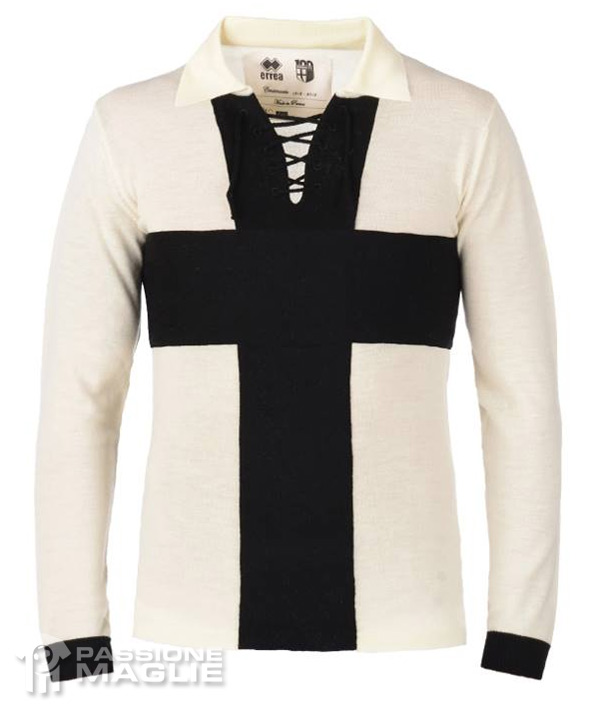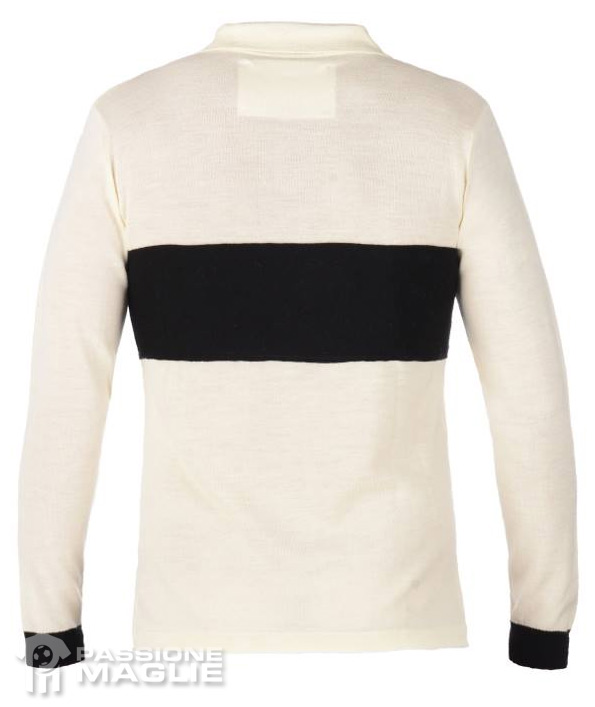 Centenary shirt pics courtesy of Passionemaglie.it.