AS ROMA HOME KIT 2022-23
The much anticipated second season for New Balance as kit suppliers to Italian giants AS Roma began today, with the new 2022/23 Home Kit being unveiled. Celebrating the meeting of 'neoclassicism and modernity', the design of the club's official home kit blends Roma's renowned red and yellow palette with a two-toned base with yellow trimmings and some very nice little details.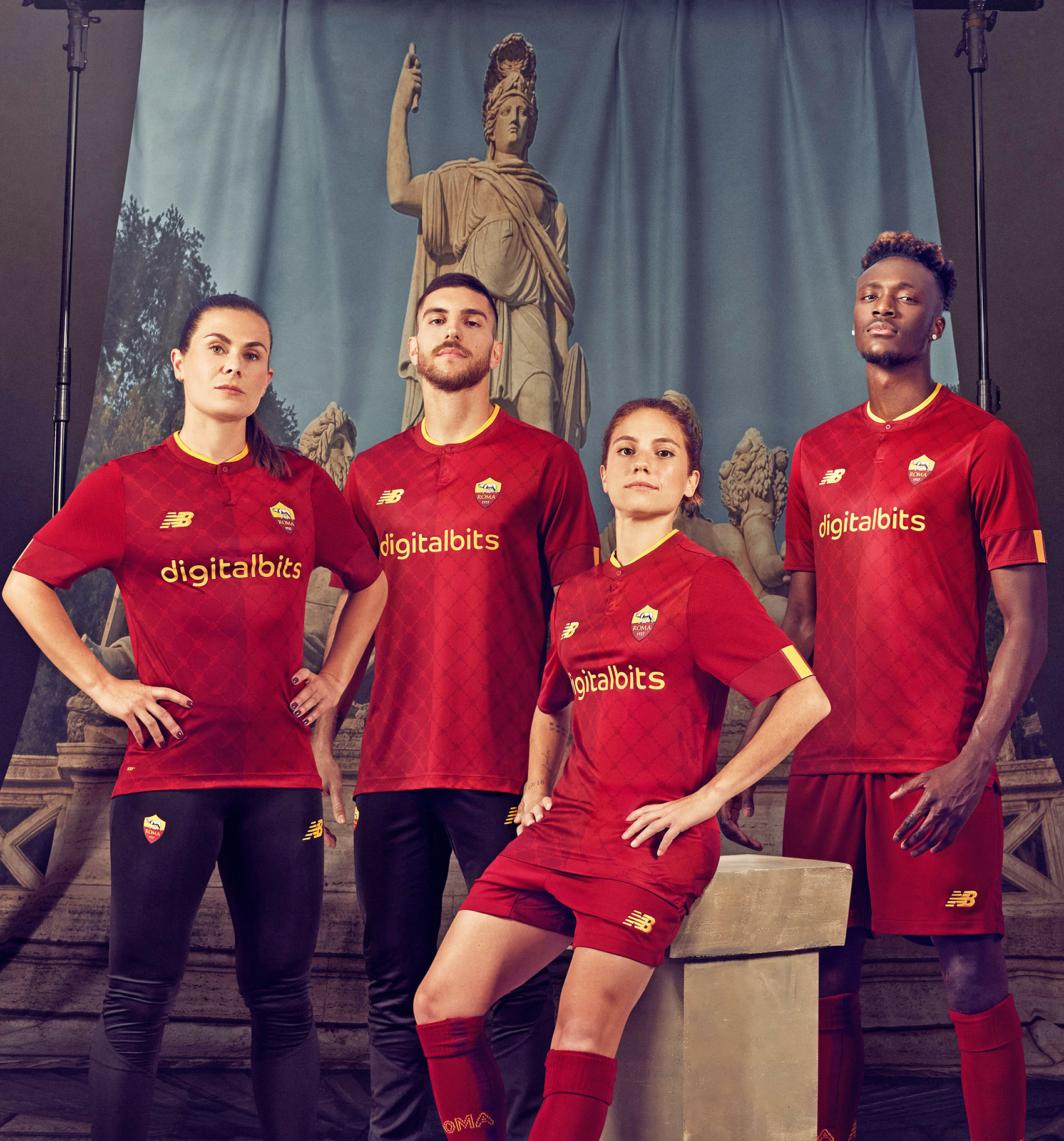 The texture pattern on the shirt takes inspiration from the classic circular ASR crest first introduced in 1933. The new shirt is completed by a polo collar, which surprisingly features buttons, embossed in a yellow trim, a tone-on-tone cuff and a back panel designed to improve ventilation. On the back of the collar is the iconic Figli di Roma (Sons of Rome), which is a very nice touch which will connect with the fans. The thick sleeve cuffs is based on the new template which New Balance will be using for the new season. The goalkeeper kit, meanwhile, is a vibrant green with a graphic body print.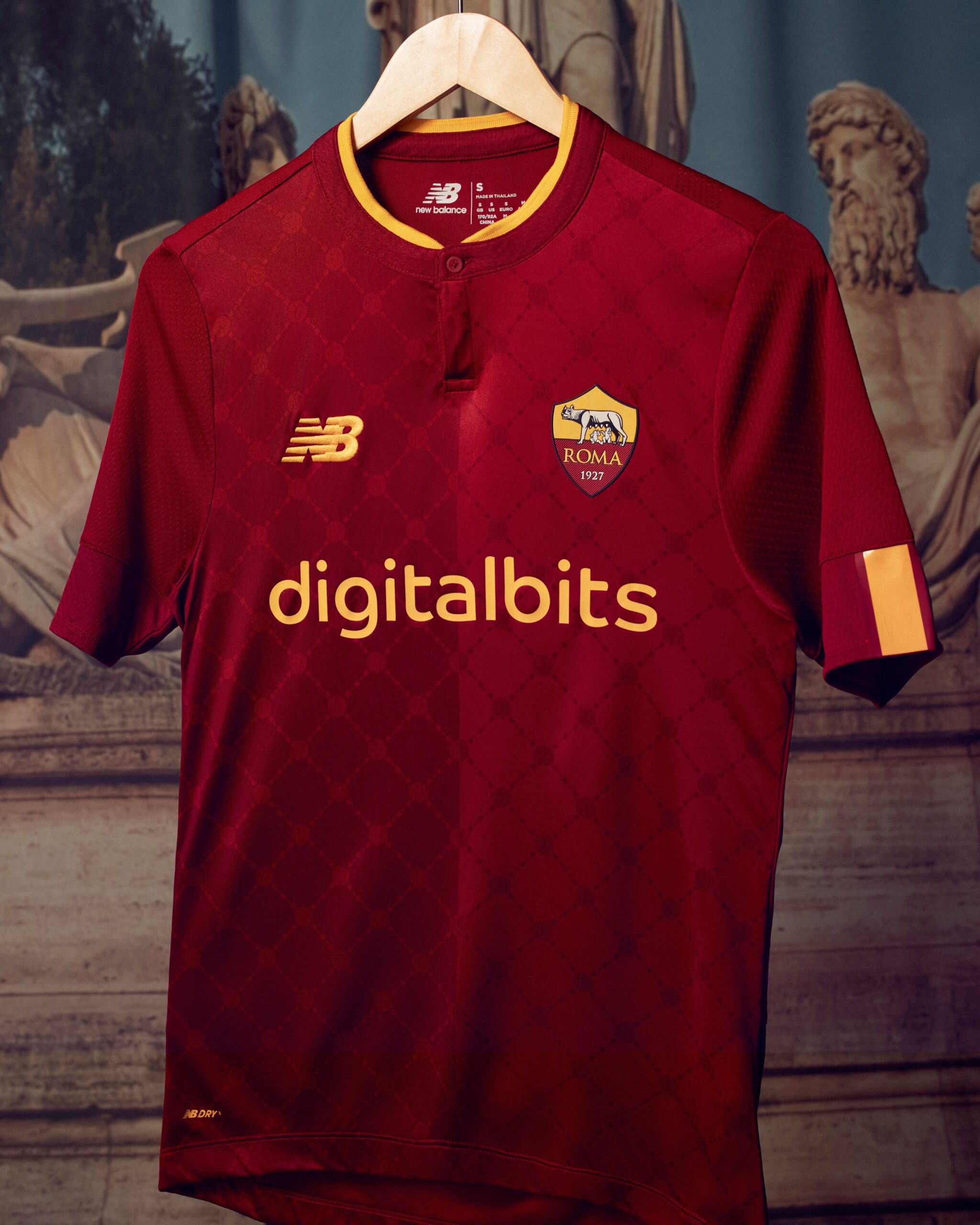 The New Balance kit uses the latest innovative NB Dry technology to help keep players cool and dry on the pitch. This polyester jersey features mesh fabric that wicks away moisture to help keep you cool, even as the game heats up.
Kenny McCallum, General Manager of New Balance Football, added: "There's a real sense of elegance with this year's home kit. New Balance sought inspiration from the incredible fusion of past and present that exists in Rome, that is unlike anywhere else in the world and this design brings that to life".
This latest release is part of New Balance's 'Our World, Our Roma' campaign for the season ahead, in recognition of the club being the heartbeat of the city.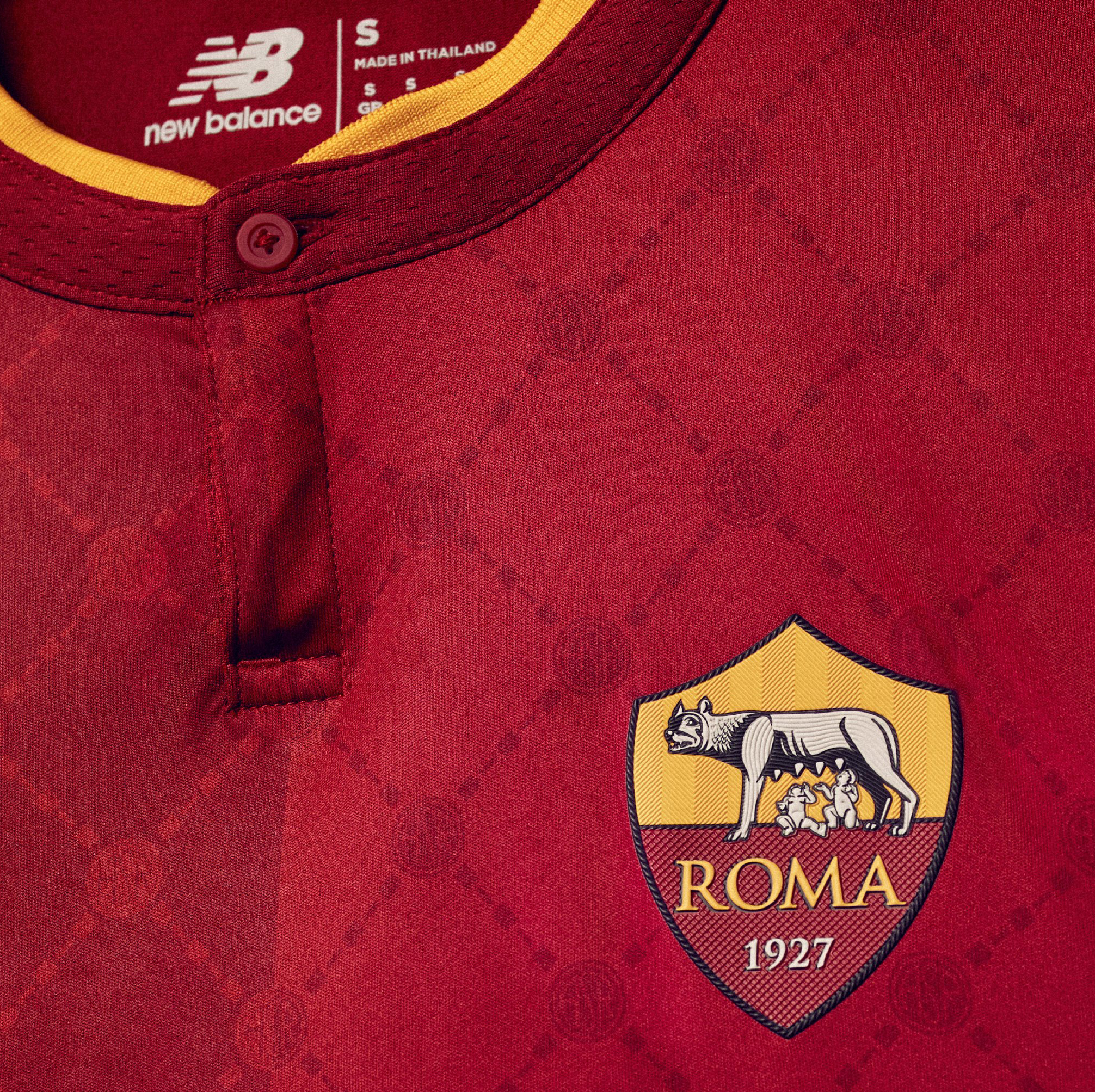 "Every detail of this shirt tells the story of our team's unbreakable bond with the city of Rome. That's why it will be even more exciting to wear it on the field"

Lorenzo Pellegrini, AS Roma Captain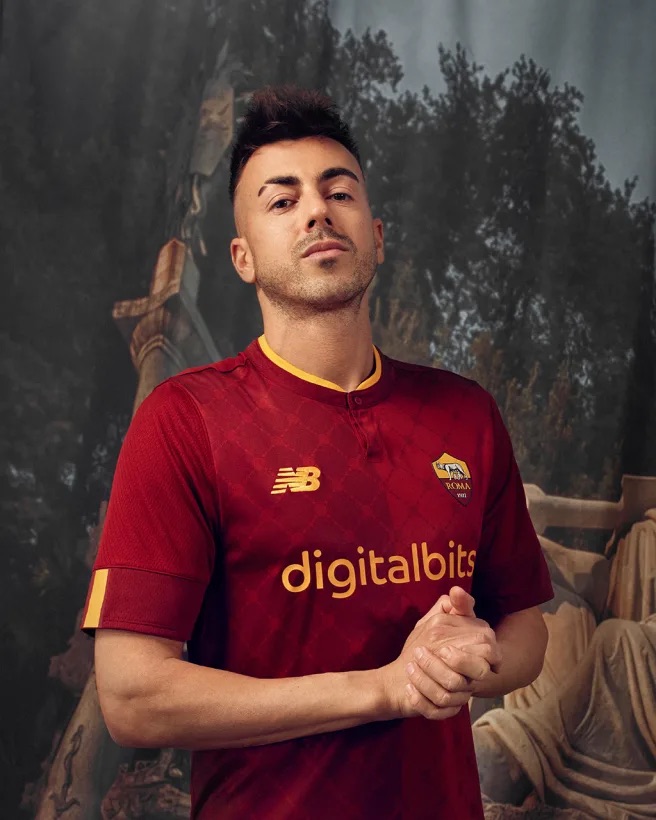 With New Balance playing it safe with this seasons AS Roma kits, this is certainly a step in the right direction, and the future looks bright for the giallorossi. It will be interesting to see what is to come with the new away and 3rd (and 4th?) kits for the new season ahead.
More to follow…
The new AS Roma 2022/23 Home Kit by New Balance is available to buy now from ASRoma.com