The 2014 Coppa Italia final takes place between Fiorentina and Napoli in the Stadio Olimpico in Rome on Saturday May 3, 2014, and both clubs have released special limited editions jerseys for the occasion.
Rafa Benitez will be looking to crown his first year as Napoli boss with a trophy while Fiorentina and manager Vincenzo Montella will be eager to get some reward for what has been a successful season for il Viola.
Fiorentina
The Fiorentina jersey features special lettering underneath the crest with the words Roma Maggio 2014. Finale TIM Cup. Fiorentina-Napoli ('Rome May 2014. TIM Cup Final. Fiorentina – Napoli'), while inside the collar features a part from the club hymn: Maglia viola lotta con vigore, per essere di Firenze vanto e gloria ('Purple shirt to fight with force, to be the pride and glory of Florence').
The Italian flag is present on the left sleeve – which of course will become the circular version in the form of the Coppa Italia badge which the winners get to appear on next seasons' jerseys. The Coppa kit also comes with a QR code label as well as a certificate of authenticity of the product. The new Fiorentina Coppa Italia 2014 kit is available at the Fiorentina online shop and club stores.
Scroll down to see Naploli kit (note: click on each image to see bigger).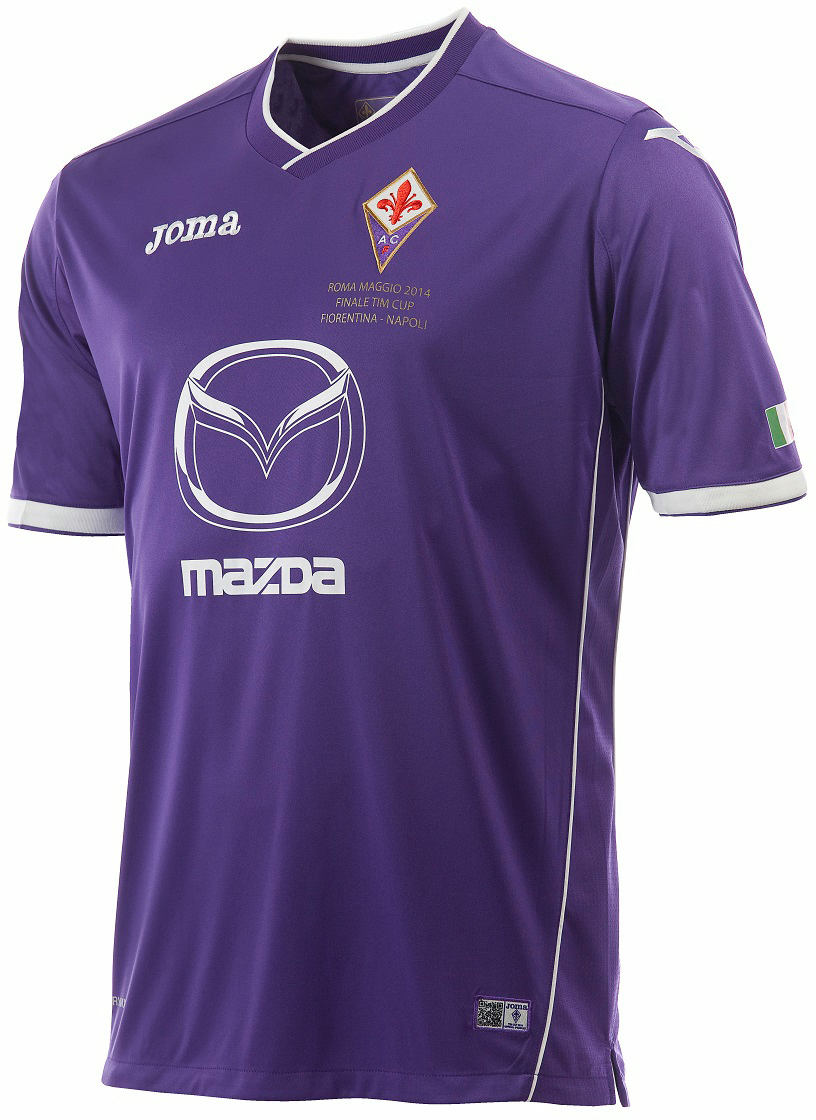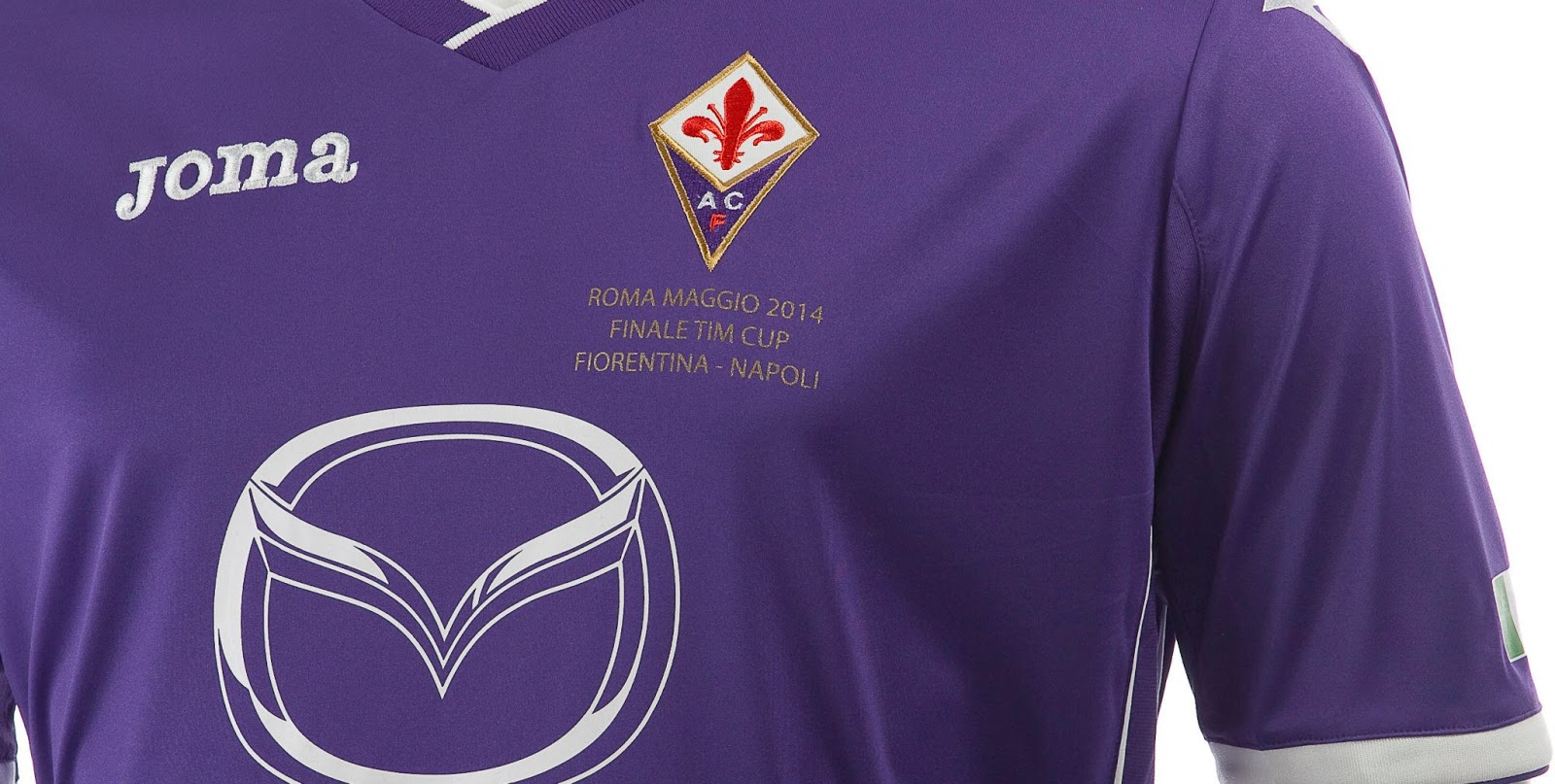 Napoli
The Napoli limited edition jersey is based on their home 2013/14 version. The kit features an updated kit collar with Italian flag trim and colouring, while a special Coppa Italia label is added to the inner neck area. Each label features the unique number of the kit from 001 to 1926, as well as the gold lettering Tim Cup Final 2013/14.
Another unique feature is the lettering Finale Tim Cup | Roma Maggio 2014 above the macron logo on the front of the kit, while the sleeve cuffs are white. The kit features a special gold font, which includes the Napoli logo as well as a black border.