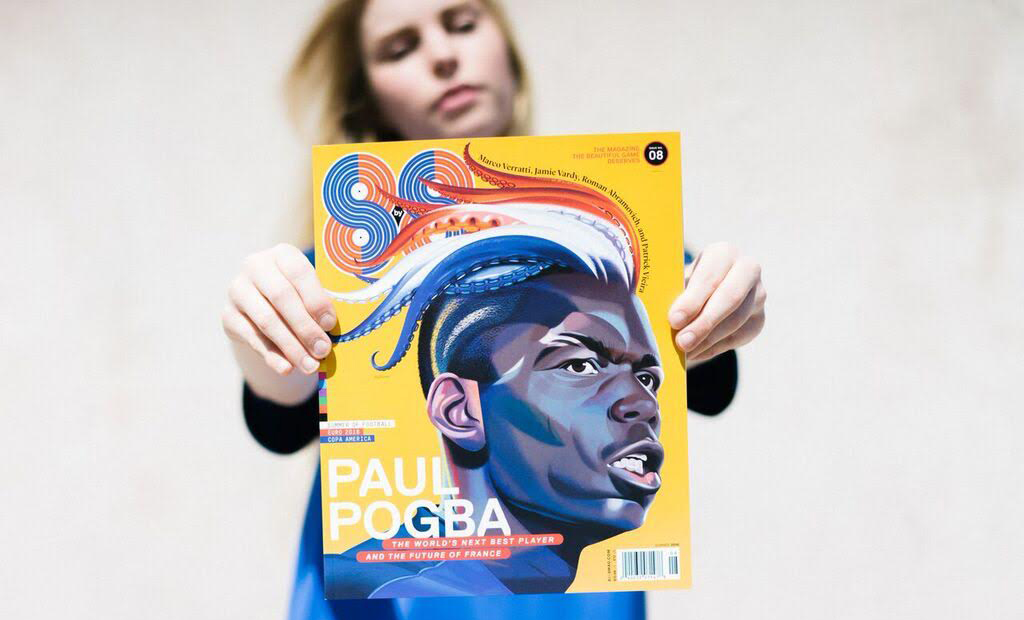 Its hard to imagine that eight issues of the fantastic Eight By Eight magazine have been published since we first featured its debut a while back. Eight issues later and you'll still be doing very well to find a more beautiful looking sports magazine anywhere.
French sensation Paul Pogba features as the cover star ahead of Euro 2016 ("the summer of football"), with a fantastic cover illustration by @NigelBuchanan2, and there's Paolo Bandini on whether Marco Verratti can be the next prince of Italy.
Raphael Honigstein, Paul Doyle, Philippe Auclair and John Doyle all feature on more Euro 2016 fun; plus there's lots of other great features on everything from Patrick Viera, Roman Abramovich and the Copa America. And then there's the hours you'll spend drooling over the design. Fantastic stuff.
Check out more of issue 8 here and see a list of worldwide stockists here (now available in Ireland and the UK, which is just great).