Over the last number of home matches the Football Association of Ireland have been producing an excellent, unique series for the covers of their official match programmes.
They have featured the work of Barry Masterson, an artist and designer from Limerick, with some wonderful illustrations depicting the magic of going to the stadium in the anticipation of a big game.
Sport programmes, whether they be for football, GAA, rugby or whatever sport you follow, have always held a special place for sports fans as a collectors item and made up part of the ritual of attending a game. I remember collecting stacks of GAA match programmes growing up which I cherished, although who knows whatever happened to them. In recent years the novelty has lessoned for many people, with easy access on the web and Twitter for all your big match info, so publishers have had to had a rethink in order to tackle the digital age.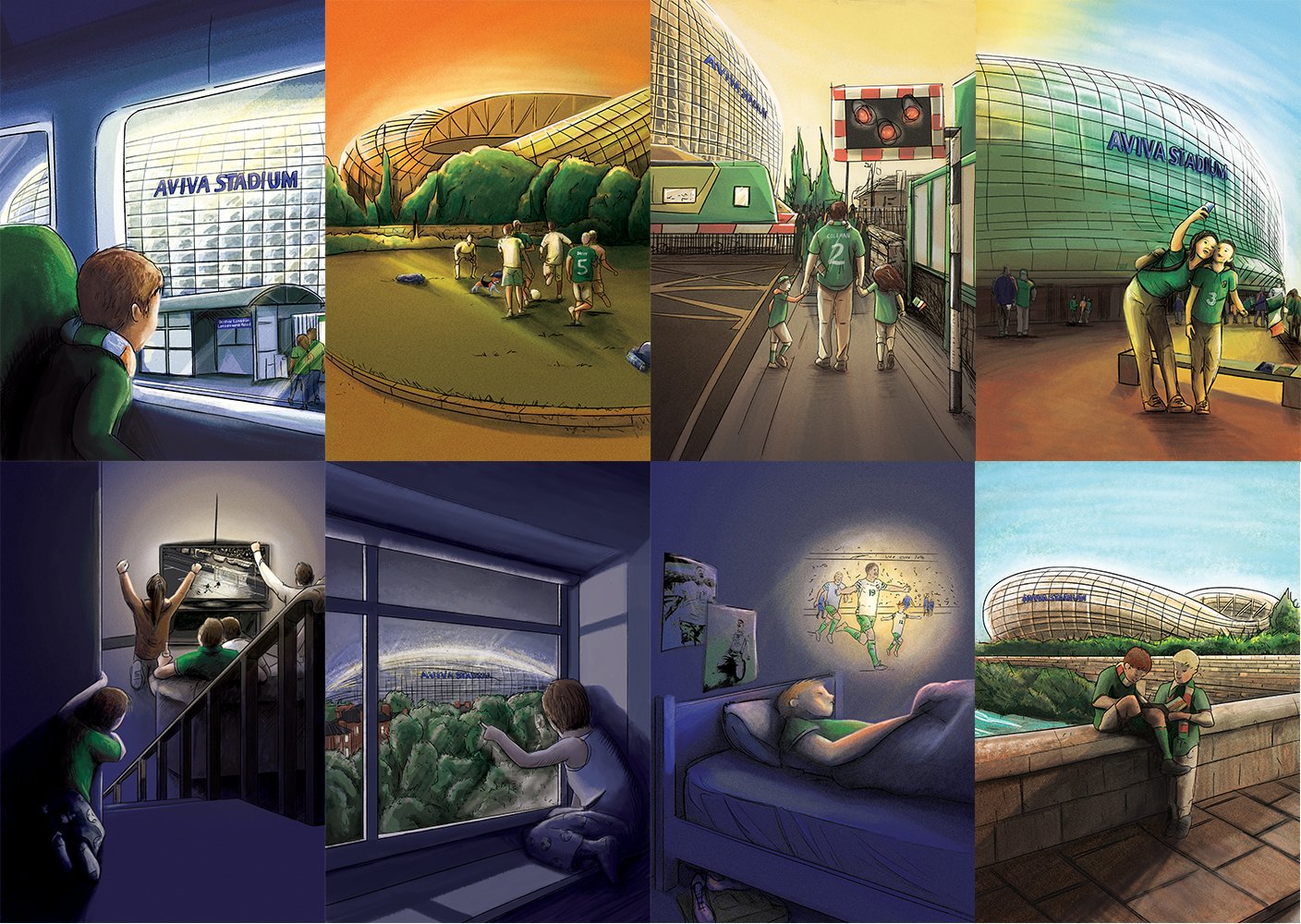 From exclusive interviews, in-depth articles, quick fire questions or player profiles, the content expanded, and we've also seen a rise in a special, uniquely designed covers such as these produced for recent matches. Much like how many big names magazines and books fought back in the face of internet domination and digital publishing, the joy of reading a specially produced and freshly printed publication can do the same for the match programme. The digital age may be here to stay but the match programme still has a place in many sports fans hearts, so we hope to see many more of these type of programmes produced in the future.
Barry also produced artwork for a series of Ireland U21 matches, underage football as well as artwork for the League of Ireland.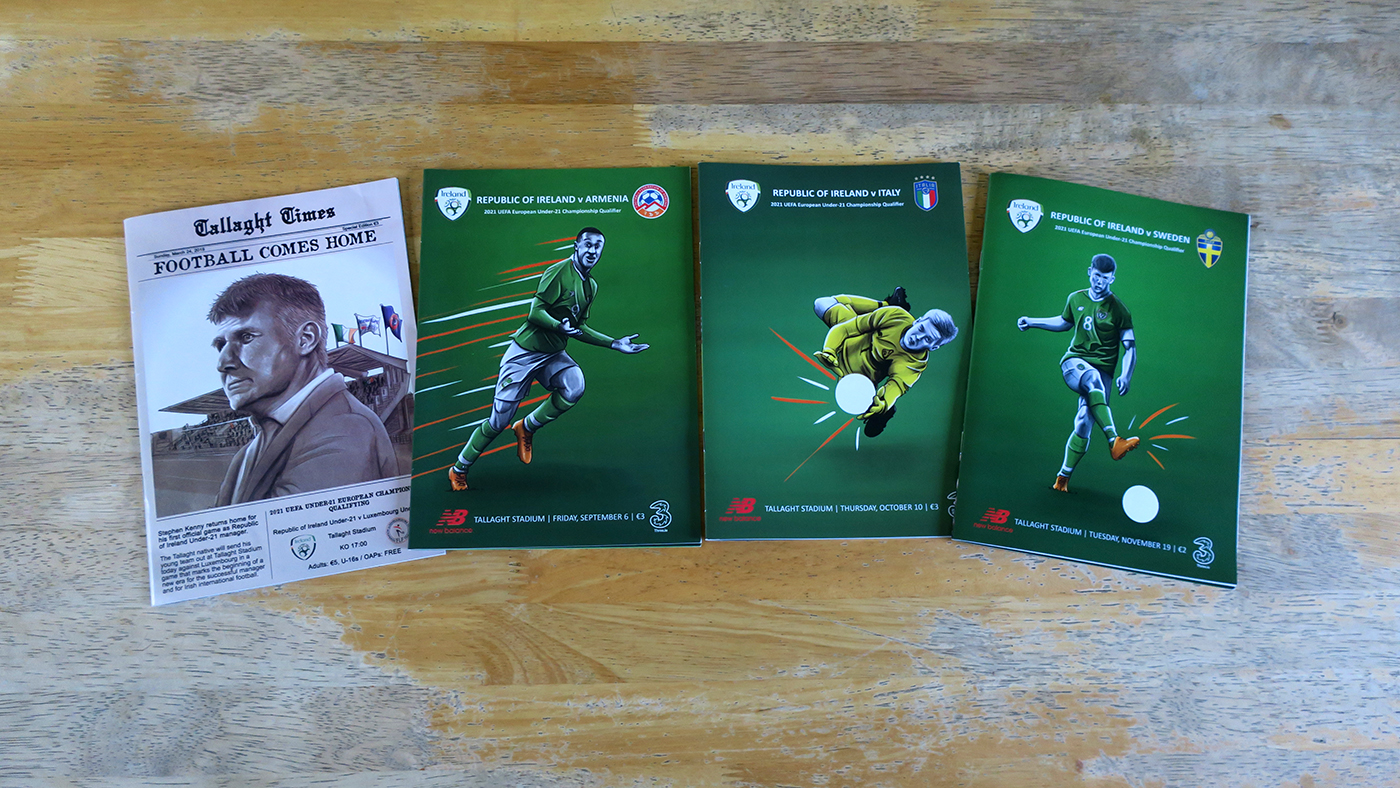 The FAI also recently asked for feedback on their recent programmes, on which you can give your view here.
See more of Barry's work on his website BarryMasterson.com or get your hands on a high-quality print via his store here.