New logo created by female artists from both New Zealand and Australia
Fifa has unveiled the brand identity for the 2023 Women's World Cup, which features work from indigenous artists based on both sides of the Tasman.
New Zealand and Australia will host the world's largest women's sporting event in less than two years' time and the launch of the emblem and slogan – Beyond Greatness – marks a key milestone in the build-up.
The design work was led by Toronto-based Public Address and LA-based Works Collective, who brought in local artists and type designs from across Australia and New Zealand. Works Collective was first brought in by FIFA, and the team then engaged Public Address to collaborate with them on the design process across all deliverables.
In its breakdown of the tournament emblem, Fifa said the New Zealand pattern, as seen behind the AU NZ text and in the top right of the background "speaks to the coming together of mountains, people and cultures. The mountains are bound together harmoniously within the composition of the pattern, denoting inclusivity, convergence and the power of the collective".
Speaking about the new identity for the FIFA Women's World Cup 2023, Fatma Samoura, FIFA Secretary General, said:
"Women's football continues to grow and Beyond Greatness, the new slogan perfectly captures where FIFA wants to take the female game in the hearts and minds of football fans worldwide- Beyond Greatness. The new brand identity beautifully reflects the expansion of the tournament from 24 to 32 teams and evokes the colors and diversity of the national team strips taking part in the ultimate women's football competition. We can't wait for it to begin!"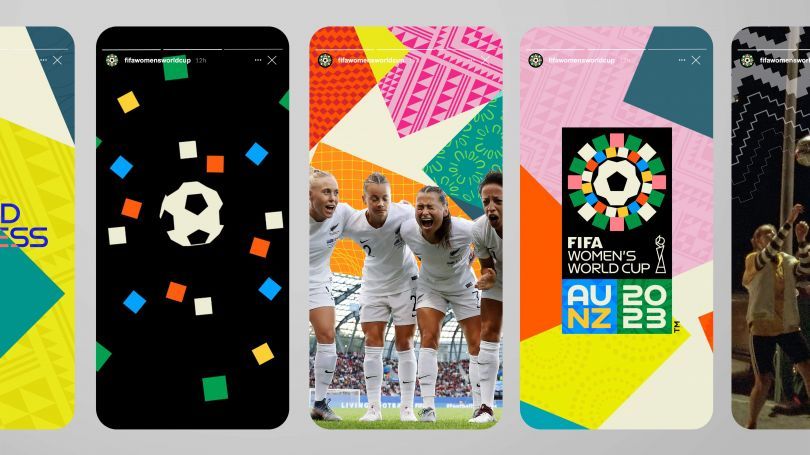 Fifa's New Zealand-born chief women's football officer, Sarai Bareman, said it had been important to embrace the host countries' "incredibly unique indigenous cultures" in designing the tournament's visual identity.
"For me, that's one of the things that I think is most exciting, especially for the travelling fans who are going to be in New Zealand and Australia for the first time, many of them – to be able to experience that culture first-hand.
"It's important that we are able to blend elements of that culture and what it represents into the brand in and around the event and even in the way that we communicate."