LEGENDARY GRAPHIC DESIGNER, Piero Gratton, passed away last week, at the age of 81.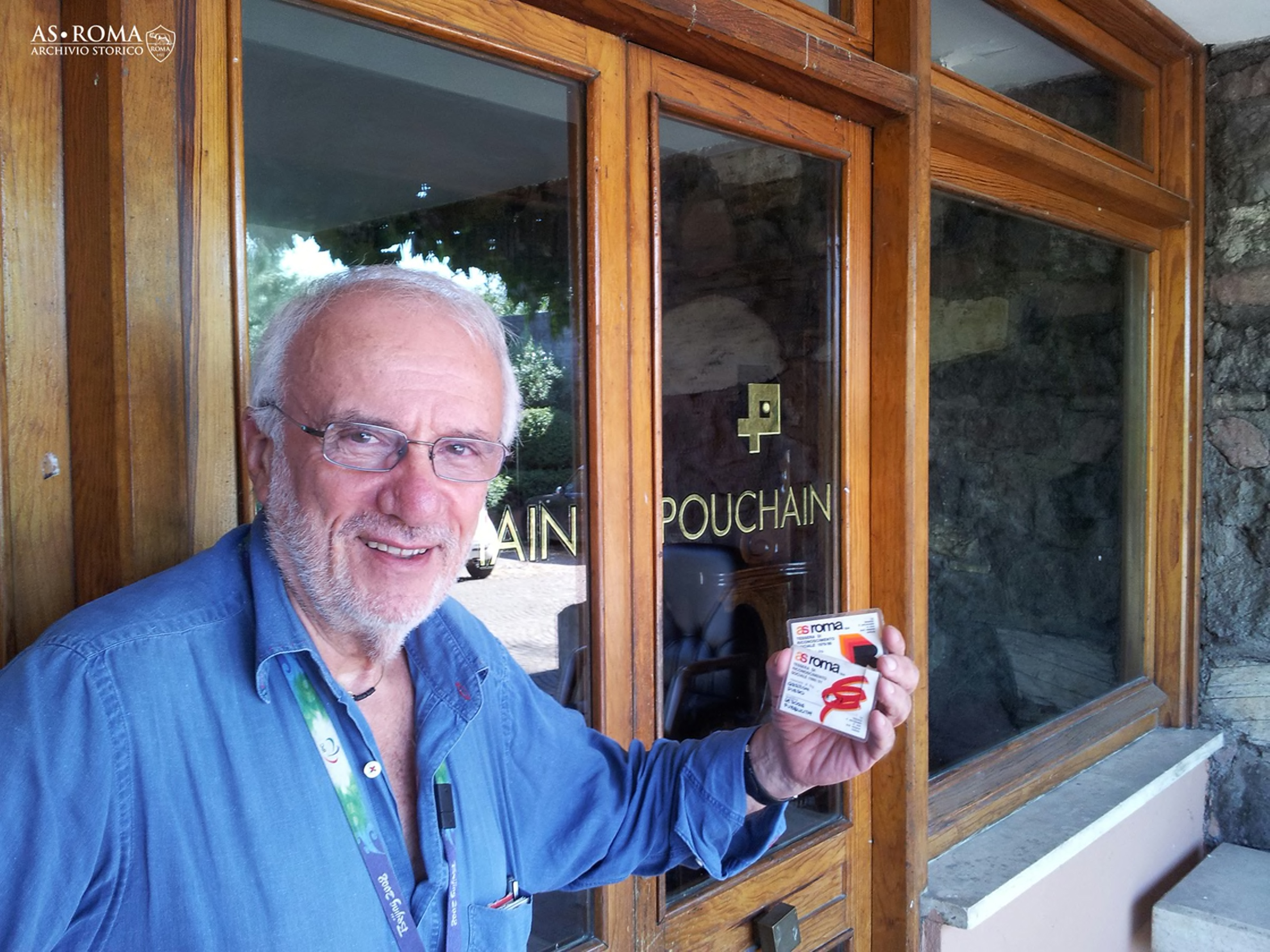 Piero Gratton was a visionary graphic designer who was way ahead of his time. Not only did he design Roma's iconic lupetto logo but also the branding and 'lollipop' kit at a time when marketing of kits was unheard off. Born in Milan in 1939, Gratton made his name as a designer in the capital to work for Rai, the state broadcaster, as a graphic animator. His style and creations quickly created a stir, leading some to call him 'The little Walt Disney of television'.
He went on to work for Roma in 1974 under the guidance of club president Gaetano Anzalone. He designed the club's season tickets for the 1974-75 season, debuting for the first time the typography with "AS" written in yellow and red and "Roma" in black. It was the first steps in the creation of a whole new visual identity for the club, a vision designed and executed largely by Gratton, and culminated in the creation of the iconic stylised 'Lupetto' wolf's head club crest.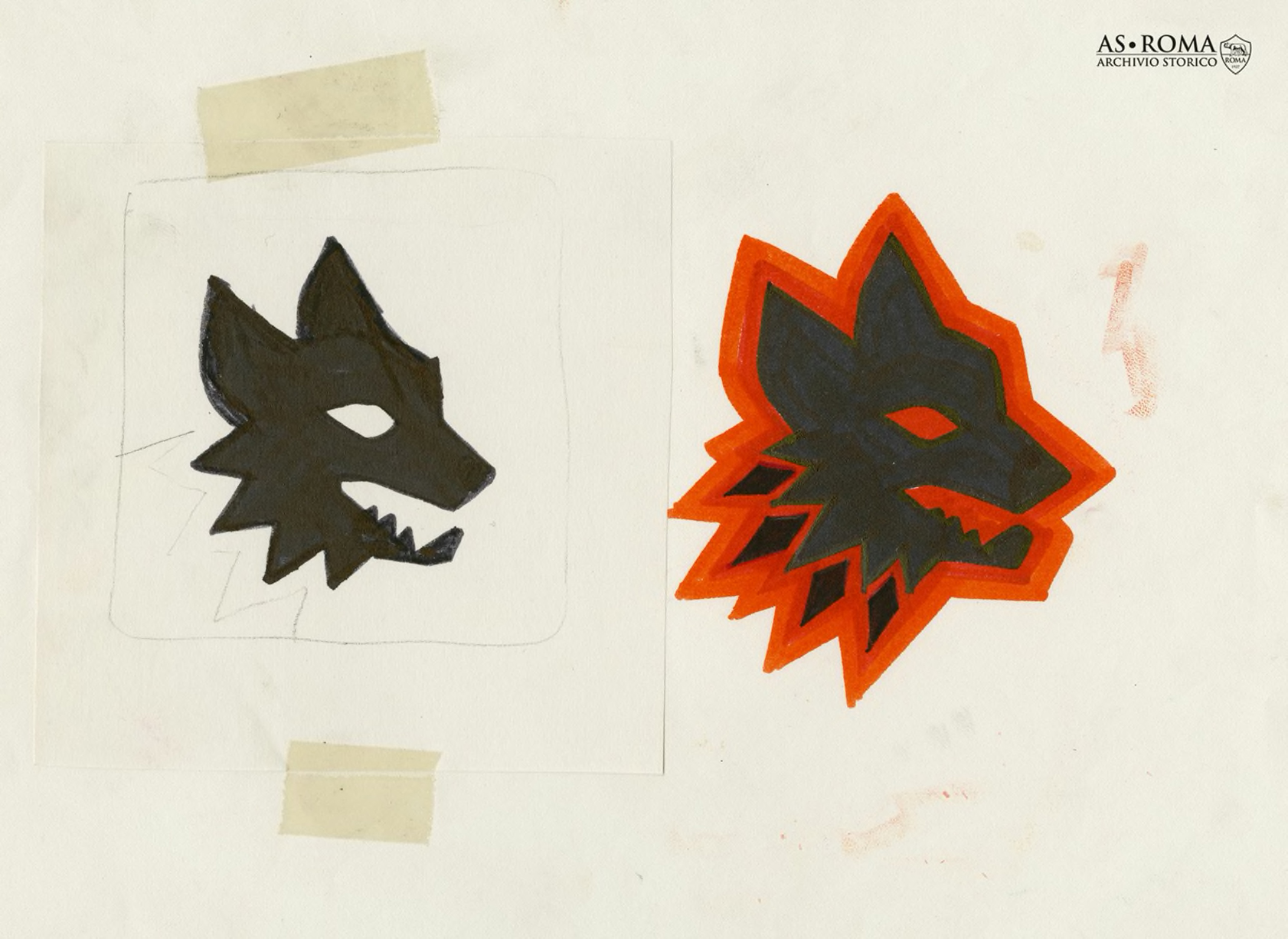 The above graphic shows the solo Lupetto crest as it appears in black with a dark red eye (top left), but it has also appeared in a variety of colour combinations throughout the years. Sometimes it appeared on a red circle ('86-90), sometimes with the 'as roma' or 'as roma spa' underneath ('82), and sometimes in a shield shape border (that Diadora kit in '96). The above bottom right above shows the regular lupetto with the double circle as it first appeared in 1978 (since redrawn) and then how it appeared in latter years.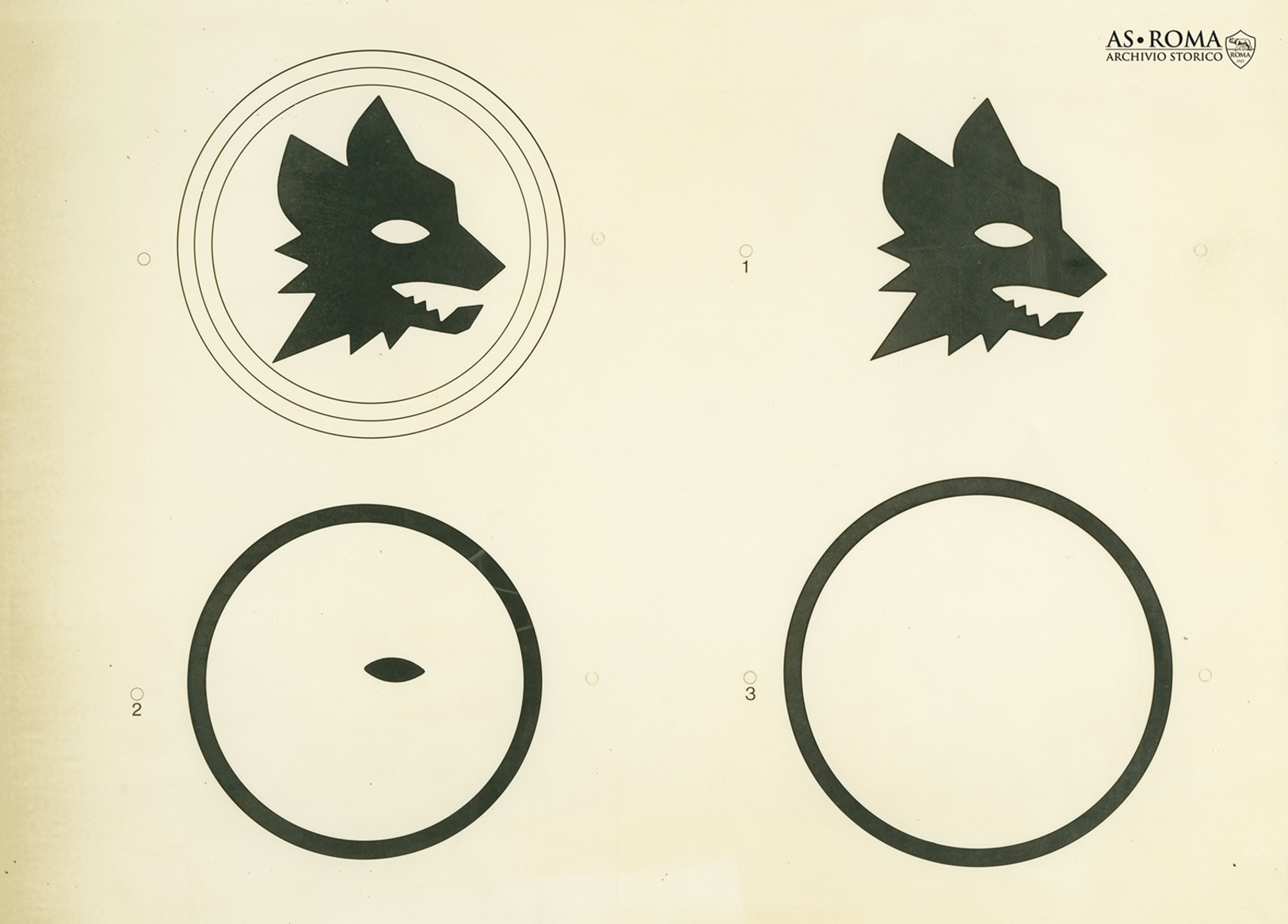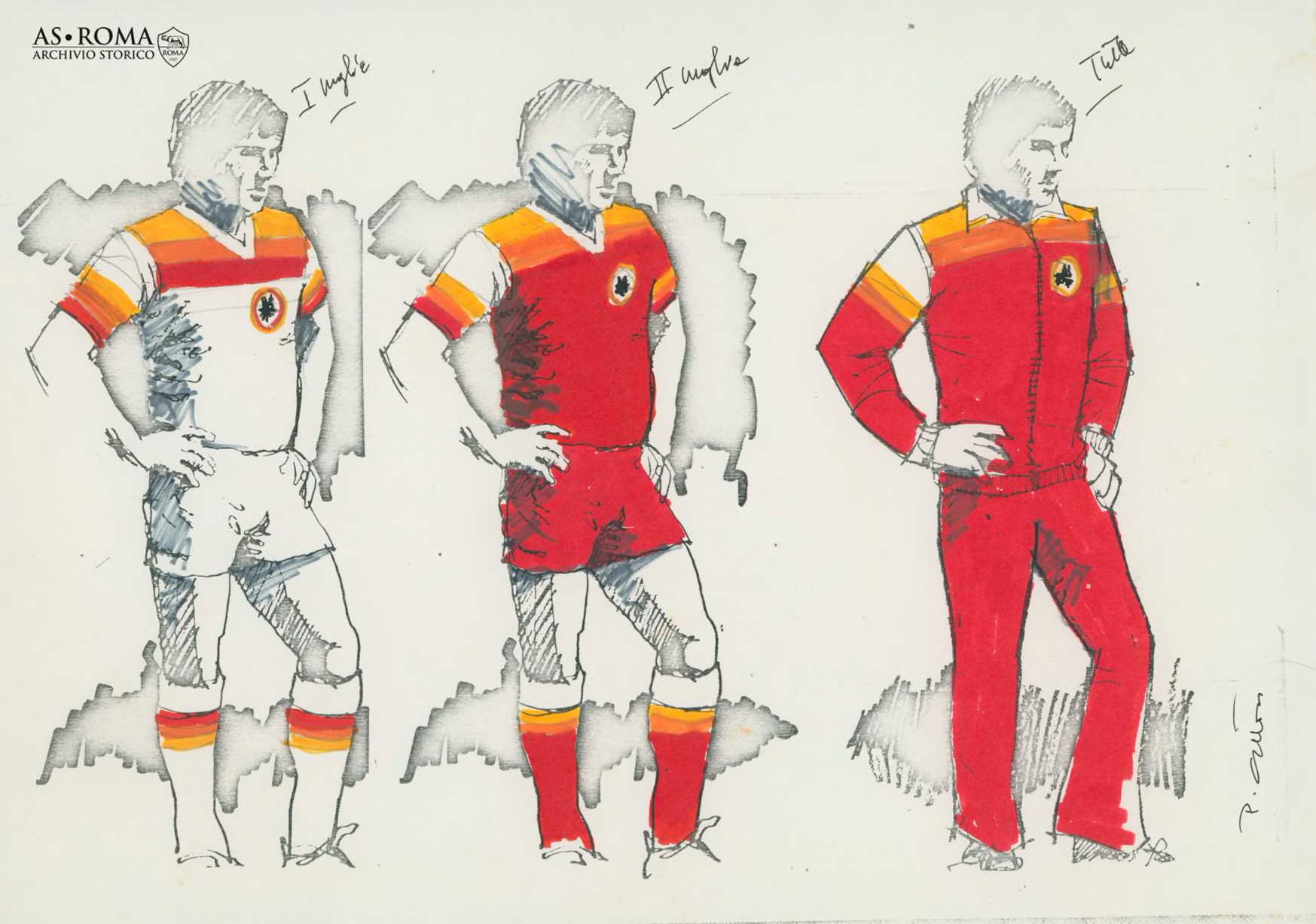 Not only did Gratton work for Roma, he also designed some of the most iconic and beloved football crests in the history of the Italian game: Palermo's pink-collared bird; Pescara's diving dolphin; Lazio's soaring eagle; UEFA Euro '80 logo; and one of the most recognisable in all of world football: Bari's iconic red-crested cockerel.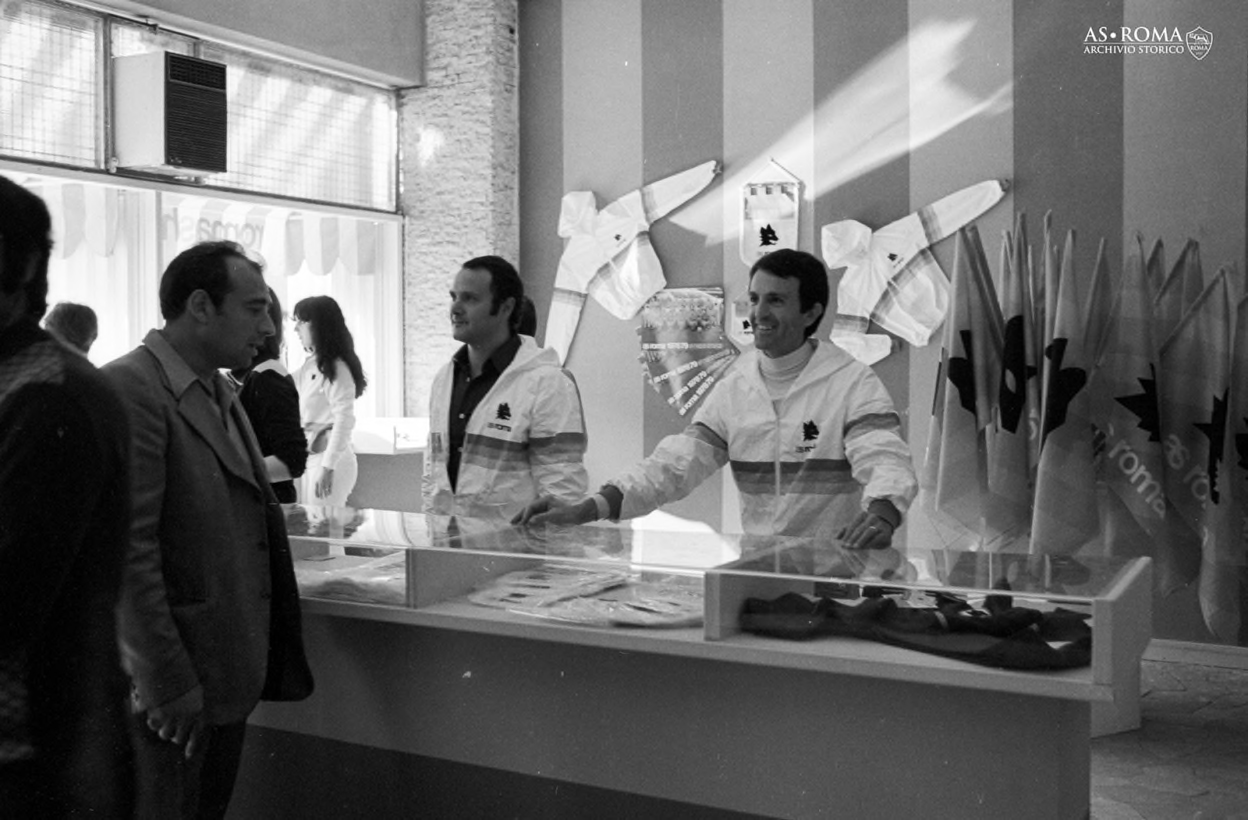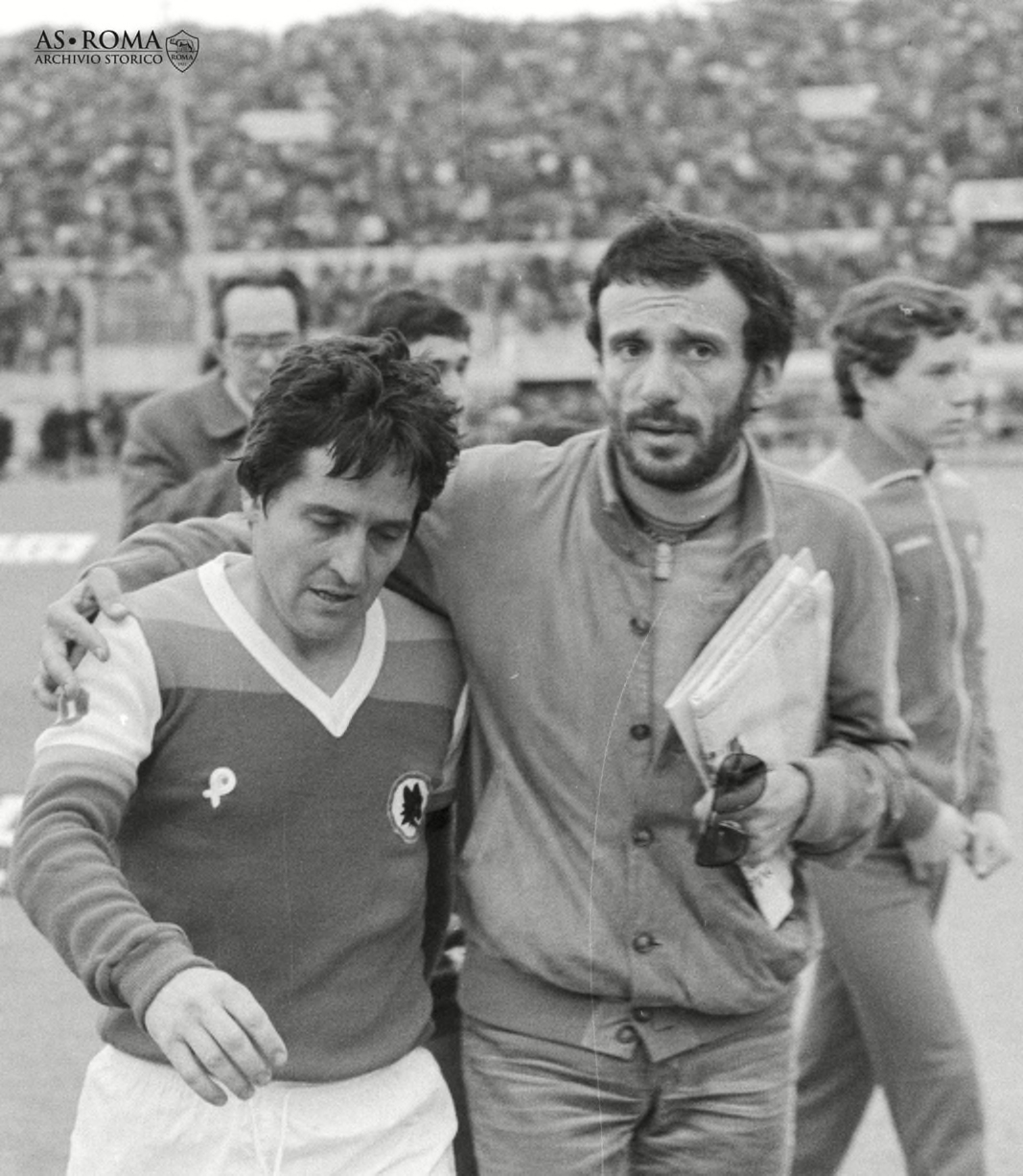 Gratton's legacy will live on in his artwork. His lupetto will forever adorn the Roma jerseys, the flags of the Curva Sud, and the hearts of Romanisti everywhere. Grazie Piero.
Lupetto wallpapers – designed by Forza27 – click on each to see bigger:
Credits & recommend reading:
Photos courtesy of ASRoma.com – read 'In Memory of Piero Gratton'
A tribute to Piero Gratton – by James Horncastle, TheAthletic.com
Il Designer del Lupetto – by Michele Galluzzo, RivistaUndici.com
Piero Gratton: un Visionario – by Francesco Oddi, Il Romanista.eu