Champions Journal is a quarterly print magazine providing a fresh perspective on club football's greatest competition.
As an officially licensed product of the UEFA Champions League, the Champions Journal features a host of exclusive articles and engaging interviews with the biggest stars of the game. It also takes a wider look at the world beyond the 90 minutes – with features exploring the cities, the culture, the fans, the fashion and the music surrounding the game.
‍
Champions Journal is published by creative agency TwelfthMan, based in Shoreditch, London. With two issue procuded so far, the magazine is priced at £10 and comes wrapped in branded Champions Journal box along with a print of classic Champions League goals (see below) by illustrator Osvaldo Casanova.
The latest issue, issue 2, features Antoine Griezmann up front in more ways than one: he discusses his new life at Barcelona with openness and raw honesty. In behind him you'll find Heung-Min Son, a man driven by the quest for perfection beneath that familiar smile. Gianluigi Buffon divulges his love of all things Champions League, while Lucy Bronze reflects on the exponential rise of women's football. Plus there's an interview with the director of that brilliant Diego Maradona documentary and a report on the young tearaways ready to take over Europe.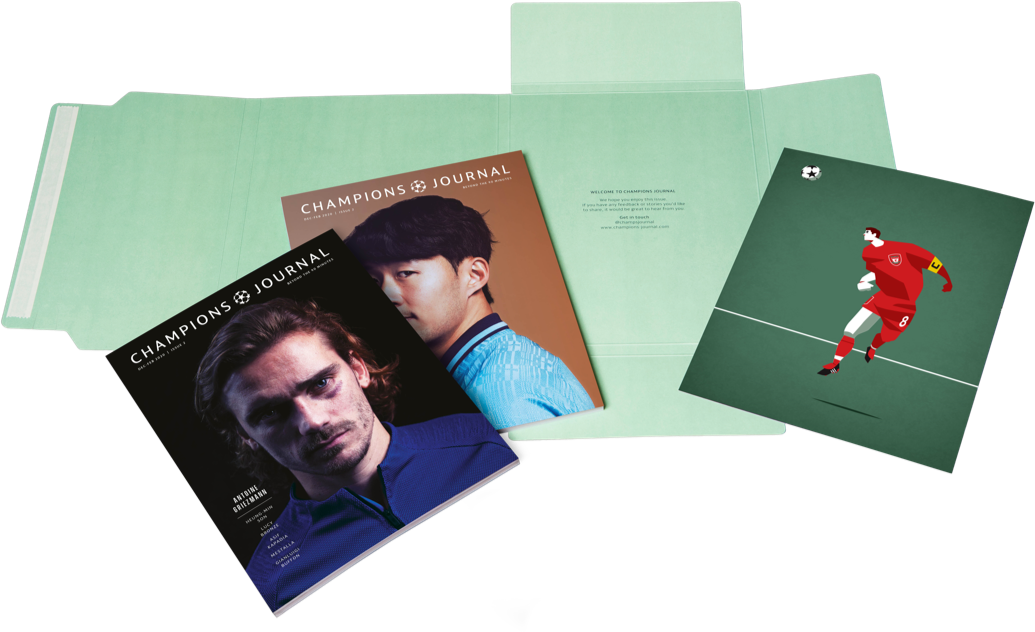 For more, visit Champions-Journal.com, get your copy here, or stay up to date on twitter: @champsjournal