A new Nerd Concept brought to you by our friends at FootballNerds.it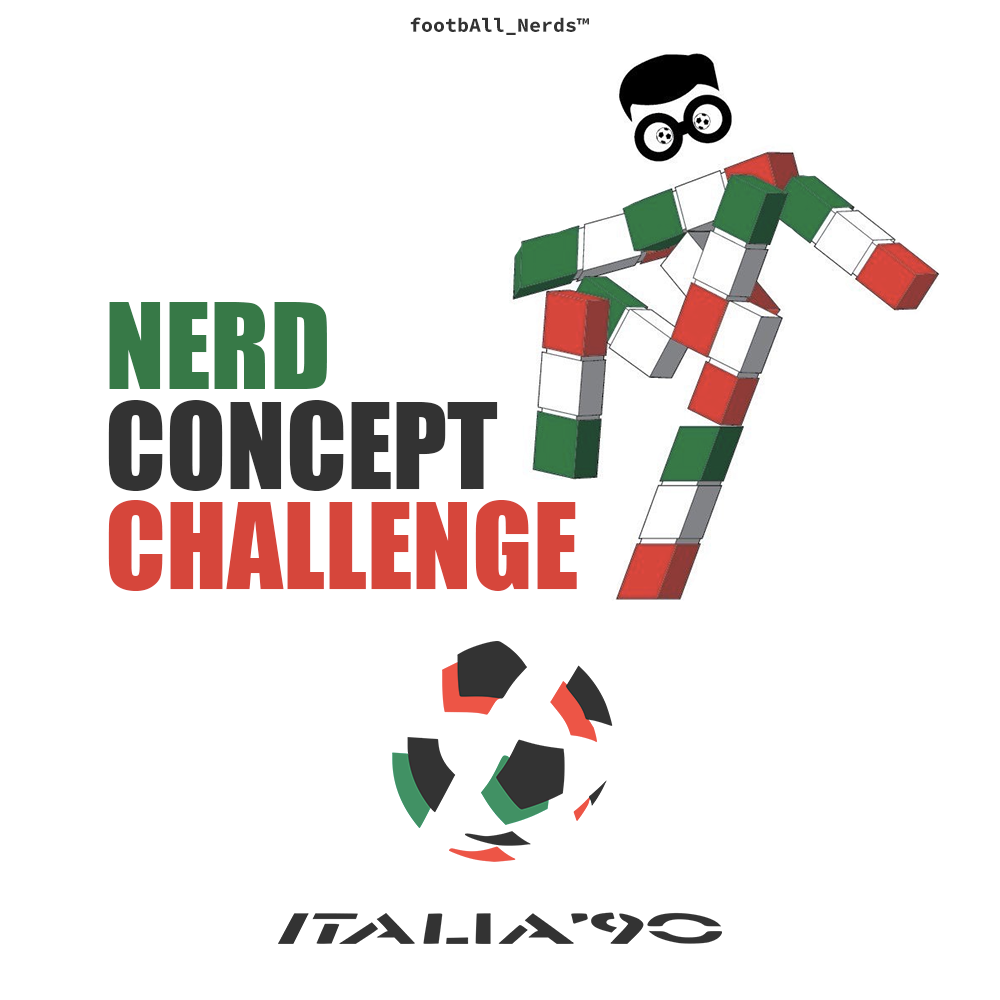 On the 30th anniversary of the greatest World Cup of all-time, what better way to celebrate it than with a celebration of the kits and a contest based on the shirts of the 24 teams who played at the tournament? 'The most beautiful Concept Challenge of the Summer' sees 24 designers draw one of the 24 teams and recreate their kits with a modern twist. The jerseys will be posted on FootballNerds.it and then open to a public vote on social media via @football_nerds in a tournament that will look exactly like WC 1990: same stage groups, then knockout stages, etc.
Some of the biggest names in the football kit concept world will take part, with many names recognisable from featuring on these pages. The list in full is:
Alex cont 1 – West Germany (adidas)
Saintetixx – USA (adidas)
Agron Design – Belgium (adidas)
Fabio Milesi – Ireland (adidas)
Xztalz – Uruguay (Puma)
Giuseppe Bua – Czechoslovakia (adidas)
Ezeta – Jugoslavia (adidas)
Elevenzero – United Arab Emirates (adidas)
Maverfootball – Colombia (adidas)
Soccept – Brasil (Topper)
Rlglr design – Scotland (Umbro)
Nick Texeira – Costa Rica (Lotto)
GG_dsgn – Egypt (adidas)
Gustavo Psonkevich – Cameroun (adidas)
Il_graphic – South Korea (Rapido)
Emme design / Fkdesign – Spain (Le coq sportif)
Justanotherkitmaker – Italia (Diadora)
Skull Designs – Romania (adidas)
Luca Raso – Sweden (adidas)
Hendocfc – CCCP (adidas)
Chenzo. – England (Umbro)
Forza27 – Argentina (adidas)
Smgraphic – Austria (Puma)
Weevil – Nederland (adidas)
Follow @football_nerds to stay up-to-date, and check back on this page for future kit concepts.