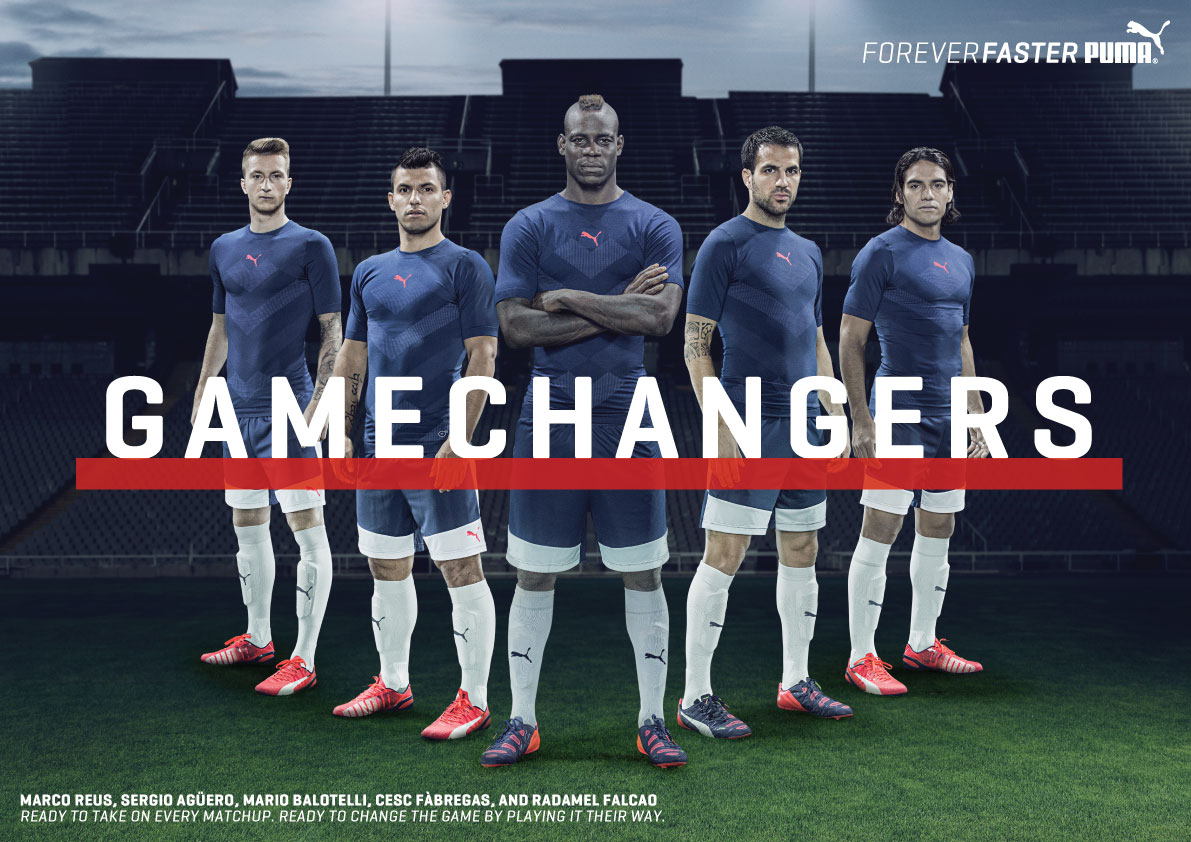 PUMA have launched their new evoPOWER boots by having Cesc Fàbregas and Mario Balotelli battle it out in a new film (see it below) playing on the increased accuracy and power of the boot.
Since the launch of the evoPOWER silo in January last year the boot has gone on to become a big player in Europe as PUMA assembled a strong squad of on-pitch professionals. Two of their headline acts, Balotelli & Fàbregas go head-to-head in a match up of Power vs Accuracy in their new evoPOWER 1.2 boots, closely watched by the handball cheat recently retired Thierry Henry.
Accompanying the launch is the release of some pretty cool artwork showing Balotelli and Fabregas in action, as well as the other 'gamechangers' in Marco Reus, Sergio Aguero and Radamel Falcao.
The boots are available from Pro Direct Soccer here.
[youtube width="623″ height="365″ video_id="eoCNG4yP3Tc"]