A new look for Italy's most stylish football club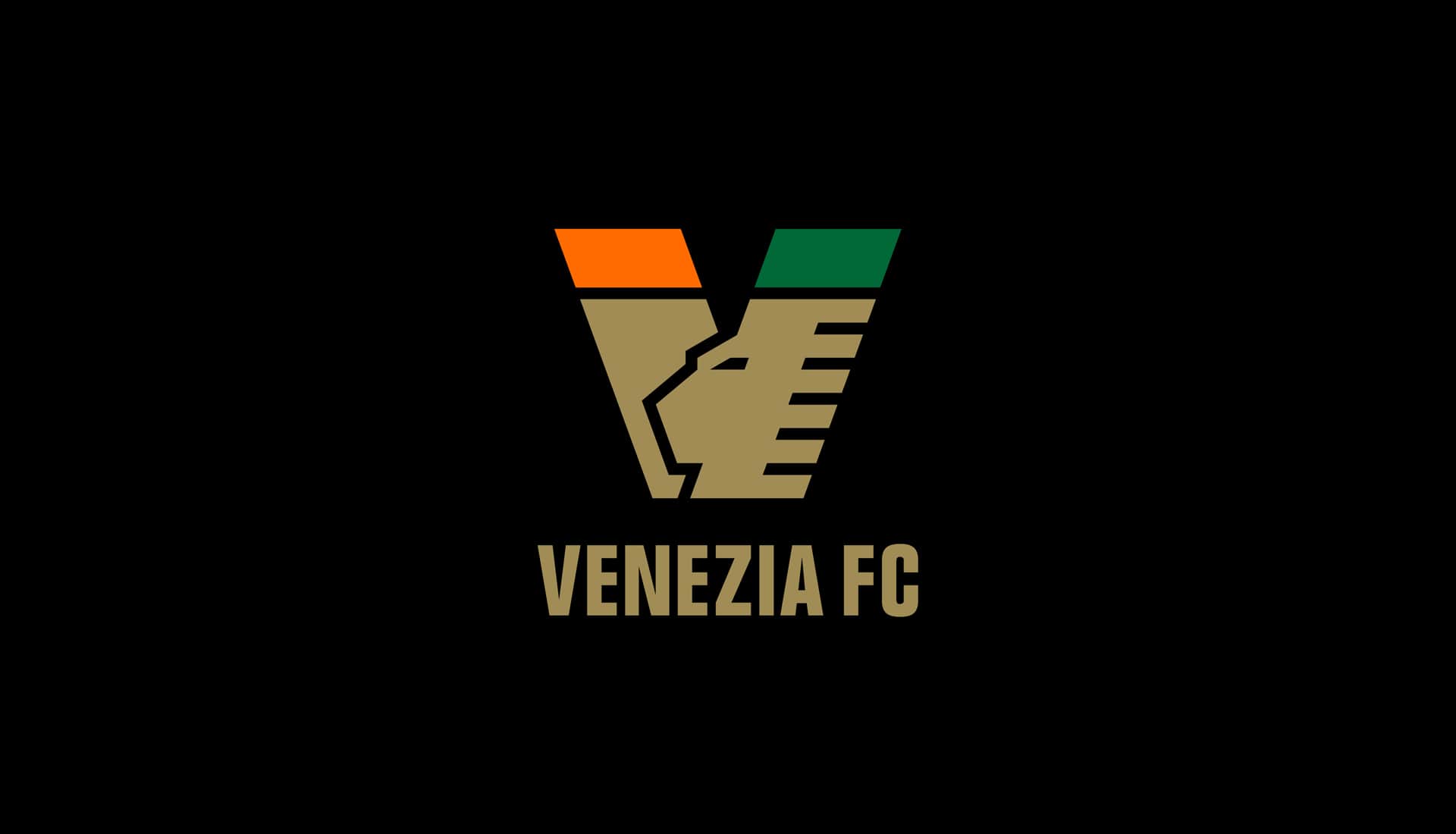 Following the team's unfortunate relegation back to Serie B, Venezia underwent a refresh ahead of the 2022/23 season. The new home and away kits were accompanied with a new rebrand and club logo. It's safe to say that while both the league and football may have gone down in quality, the kits – which arrive in the usual Kappa style of old-school Italian flair drip – certainly haven't.
The new club crest see the Lion of Saint Mark now dressed in gold and cleverly integrated into the club's V logo, with the horizontal lines representing the lion's wings referencing Venetian gondola's traditional iron prow. The "V" is accented with the club's colours of orange and green, which are presented as orange and green flags.
Moreover, in a significant historical move, Venezia FC's lion has been returned to gold from the previous white. The club's lion has almost always been in gold throughout its 114-year history, only switching to white in the logo from 1997-2005, then returning again in 2013 and 2015 and remaining through last season.
Working in collaboration with design studio Bureau Borsche and technical partner Kappa, the latest Venezia jerseys pays homage to shirt styles from the '90s when Kappa's kits and tracksuits were at their pinnacle of popularity. This new collaboration for the Italian football side brings a release of a long-sleeved collared jersey as they look to add a modernized spin to its inspirations of rich history and football heritage.
The white away kit comprises a light cream base with orange-and-green stripes: an ensemble the club describes as the "complete yin-and-yang relationship with the home shirt." The kit has a crew neck, is largely white, but the orange and green stripes remain 10mm wide and the new Venezia FC logo is embossed in gold.
Venezia already showed last season they are happy to use non-players as models for their jerseys and this time chose Venetian actor Daniele Barison, star of 2021 Venice Film Festival smash Atlantide.
There are both short-sleeved and long-sleeved versions available of the home and away jerseys.
The new pre-match shirt complete with the new crest is also a thing of beauty. Also designed by Bureau Borsche, it boasts flexes effortless streetwear sensibility, with an orange-black-and-green checker design alongside the new emblem and regal Kappa logos, which arrive in an iridescent gold look. New sweatshirts and hoodies also feature.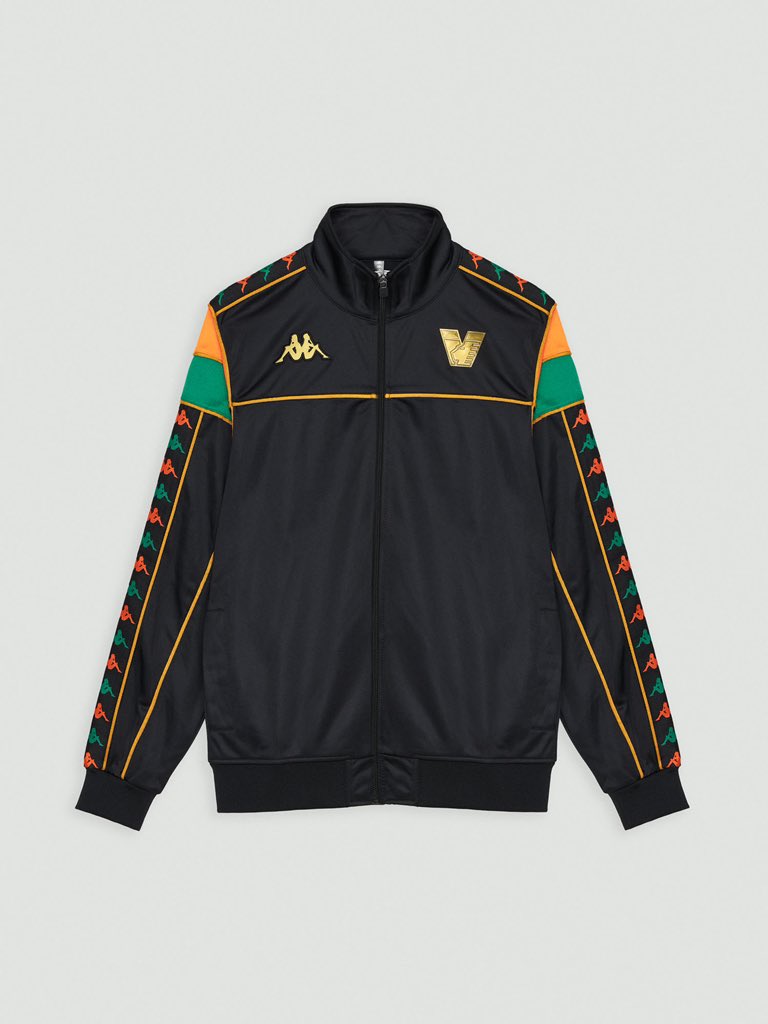 You can have a closer look at the new Venezia F.C. for the 2022/23 Serie B season above and it is available now on the official Venezia F.C. website.