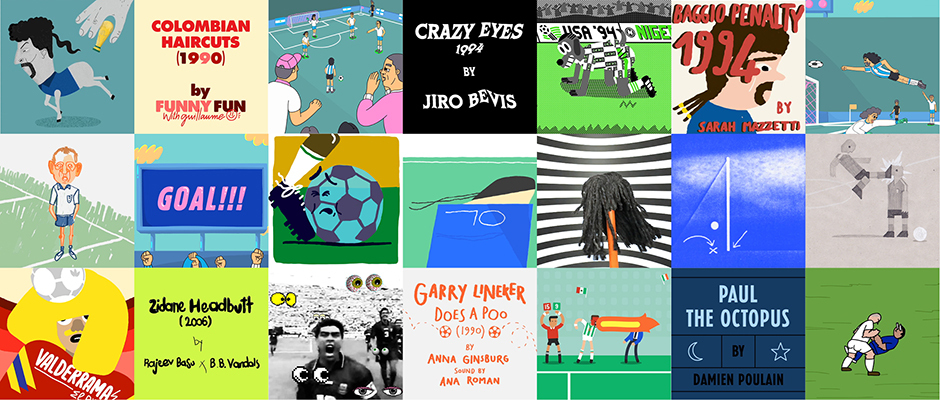 World Cup Fives are brilliant short five second films about iconic World Cup moments down through the years.
Fives is a joint venture between It's Nice That and sister agency INT Works and was the brainchild of art director Jamie McIntyre. They put out the call to some of their favourite creatives to choose a memory from the World Cup and reinterpret it in a five second film.
More than 25 designers from Italy to the Netherlands, USA to Germany submitted videos, ranging from Maradona's Hand of God to Michael Owen's wonder goal vs Argentina, and Jack Charlton losing his cool with a FIFA official to Roberto Baggio's penalty in 1994.
Check out all the videos at the brilliantly constructed f-i-v-e-s.co.uk website.
Videos and image via ItsNiceThat