They say you have to know where you've come from before you can know where you're going. And so it's only right that Sampdoria – proud owners of the self-proclaimed best football jersey in the world – recognise the 120th anniversary of the foundation of Società Ginnastica Sampierdarenese, one of the clubs that would later merge to create U.C. Sampdoria.
Sampierdarenese was founded in March 1899, and now – 120 years down the line – Doria wish to pay homage to one of its forefathers by wearing a limited edition Joma kit for the upcoming home match against Atalanta.The jersey will be a revisited version of the Sampierdarenese shirt: white with a red and white hoop, with black shorts and socks.
The initiative is designed to shine a light on the club's identity and showa sense of belonging and attachment to our roots in Genoa – yet there will also be charitable side to the project. In addition to 100 shirts being put on general sale (at the stadium store from Sunday and at Sampdoria Point and online shortly afterwards), additional jerseys will be auctioned off with proceeds being donated to the Istituto Gaslini.
See more at Sampdoria.it.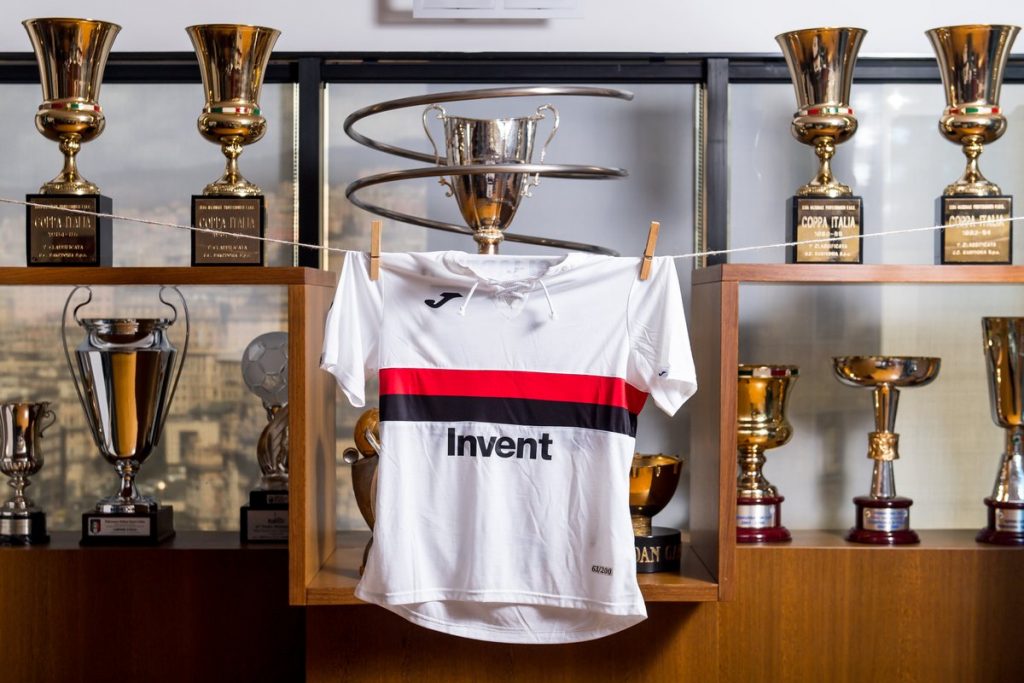 The special Sampierdarenese kit as worn yesterday during Sampdoria v Atalanta in Serie A. Photo credit thanks to @sampdoria