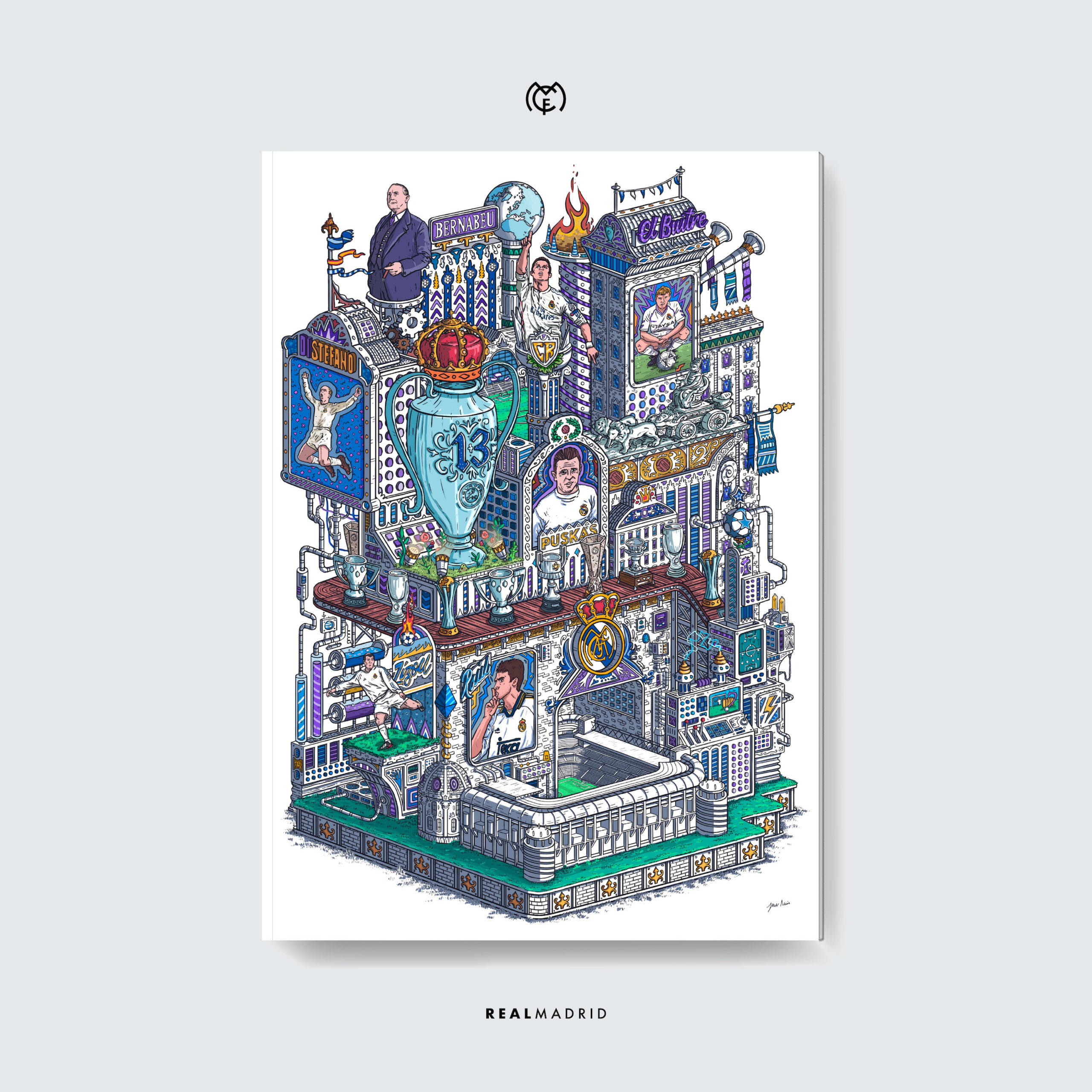 After Roma, Celtic, Arsenal and Milan to name a few, the excellent These Football Times magazine – club series – returns with with some call the world's biggest club: Real Madrid. What does the world's biggest club mean? It means to follow a machine, a juggernaut – something that symbolises power, history and presence. Real Madrid is far more than just another football club, that we all know.
That's why These Football Times have gone to extreme lengths with the cover for this magazine – just take a look at that! See if you can spot all the working elements of the Real Madrid machine. From Di Stéfano, Raúl and Butragueño, to Guti, Cristiano Ronaldo and Sergio Ramos – and a whole lot more in between. Designed by illustrator Javier Arrés, this is Real Madrid as you've never seen it before.
Featuring:
– Alfredo Di Stéfano: a life in white
– The homegrown revolution of the 1980s
– The road to La Séptima
– Raúl
– Fernando Redondo
– Guti
– The cult of Zinedine Zidane
– Florentino Pérez's 'Zidanes y Pavones'
– Cristiano Ronaldo
– The magical madness of Sergio Ramos
– The dark side of the Mou: José in Madrid
– Real Madrid and Brazil: a royal relationship
– La Fábrica
– A history of the Bernabeu
– The evolution of a logo
– The illustrated story of eight great kits
Released in limited numbers on 10 June, These Football Times: Real Madrid can be ordered here, and stay up-to-date on twitter.