WhoScored.com is an excellent football resource website. From its inception in 2008 it became a very useful site for football statistics and fixtures, but since then it has evolved even further to provide insightful and in-depth analysis, match previews and news.
A large part of that evolution has been visible in its infographics, which have improved to look pretty slick. The distinctive black and green colour scheme has worked well for site, but the infographics themselves have evolved beyond that to look a lot more stylish.
No longer using the Vagg Rounded font which features predominately on the site (although it does still appear on some graphics), they use a more modern condensed san serif font which give them a much shaper look, along with a lot of different colour variations and shapes and sizes.
Example of old infographics: (see new infographics below)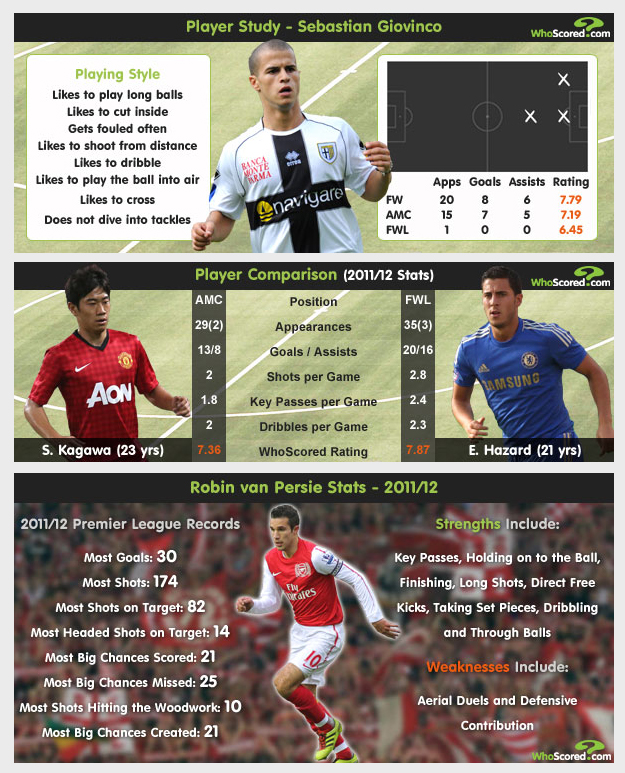 All images courtesy of WhoScored.com. Click on each to see bigger