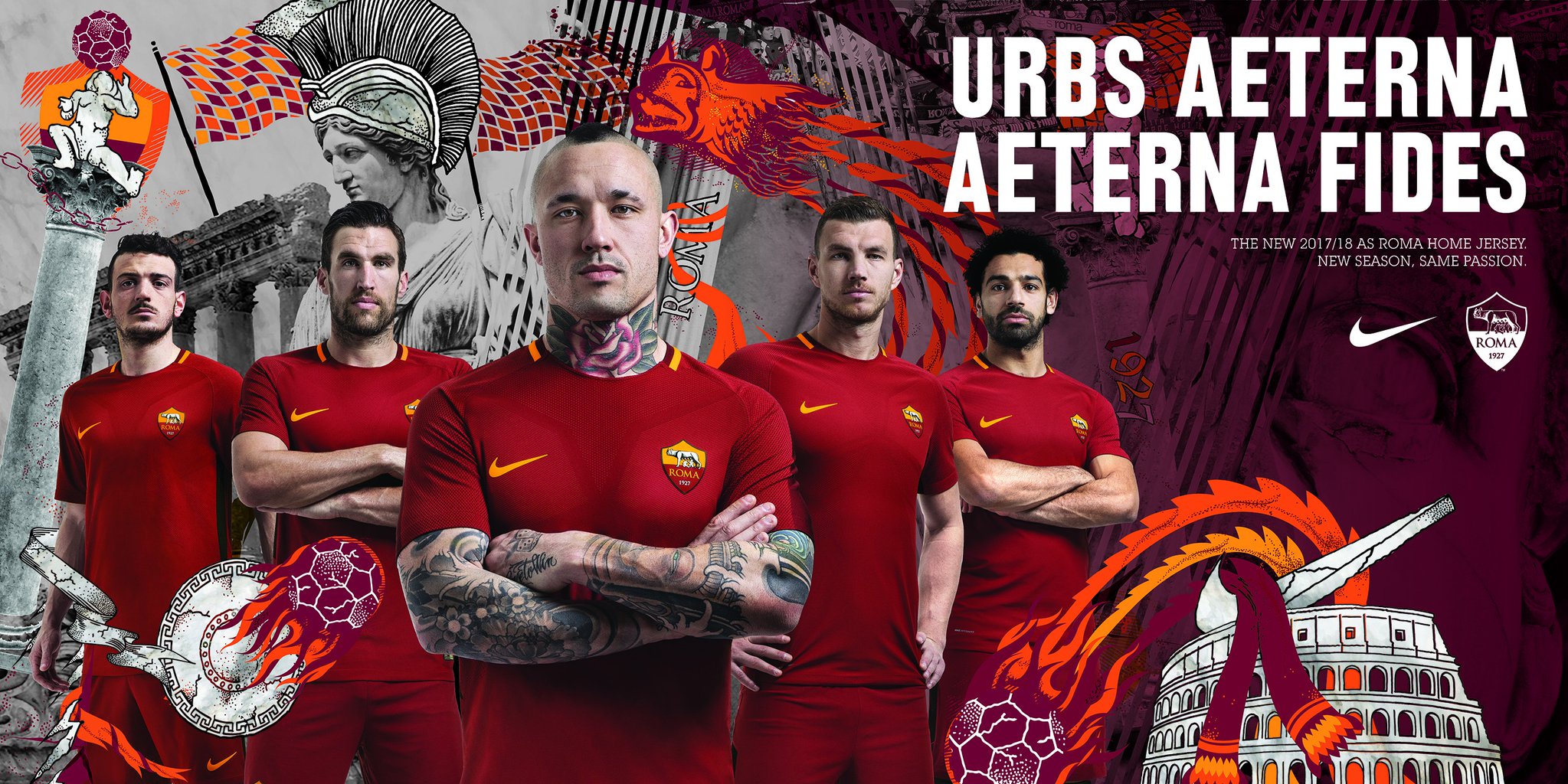 AS Roma have unveiled their new home kit for 2017/18 season. Based on the Nike Vapor template using AeroSwift technology, the jersey features detailed geometric patterns in the fabric and engineered knit zones on the torso, all to give it that enhanced fit look. The shoulders and arms feature raglan sleeves which are slightly darker than the base, while a black stripe runs down each side which expands as the player is running, revealing yellow panels underneath.
Whilst rather bland in design, the most striking change to the new kit is the reintroduction of the traditional AS Roma colours. Previously changed in 2013 alongside the controversial redesign of the club crest, the kit returns to the traditional giallo (130C) and rosso (202C) which are the official colours of the Comune di Roma. The brighter colours are a most welcome return and give a powerful emphasis which radiates giallorosso.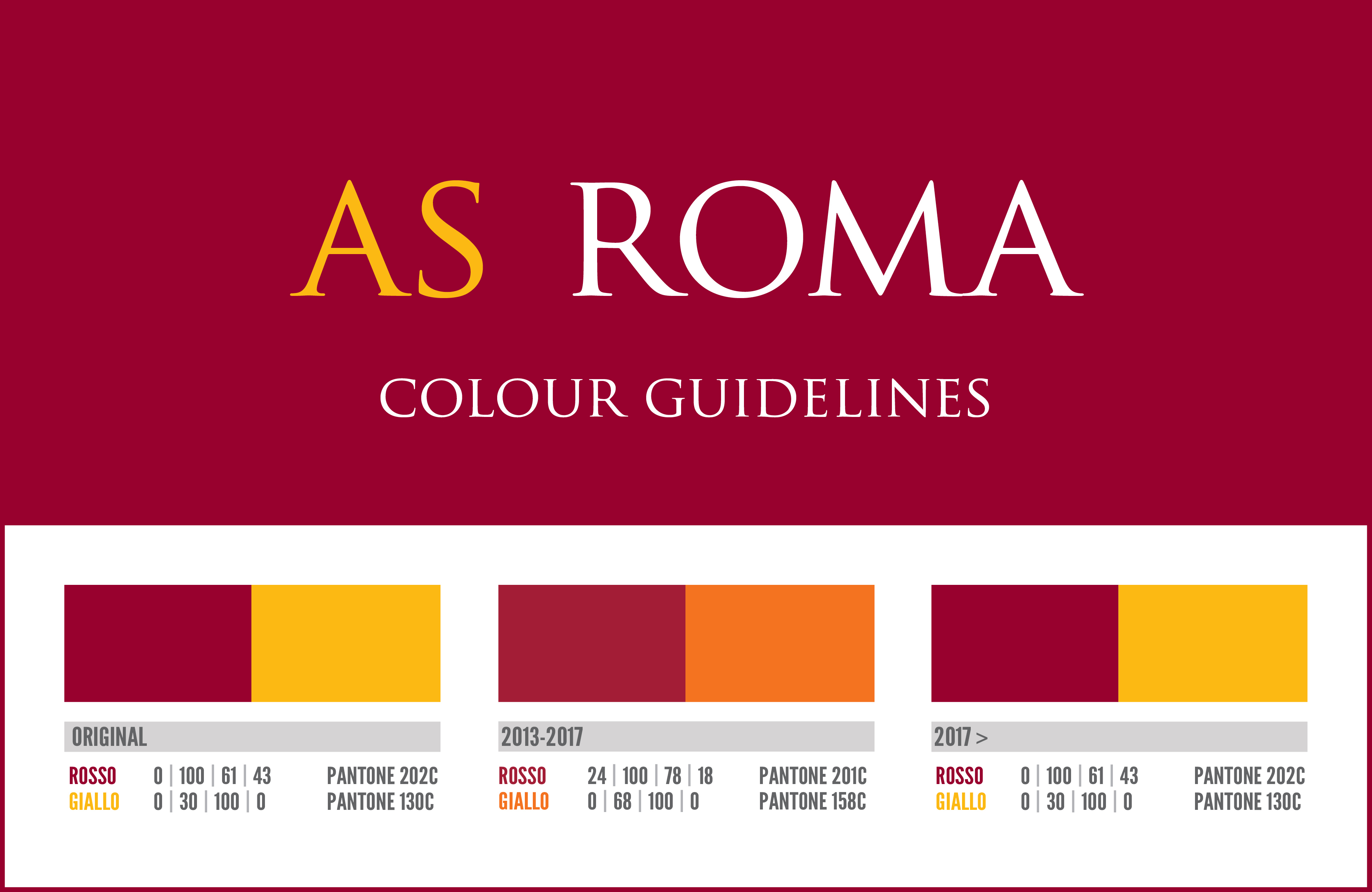 Inside the strip, at the base of the neck, the phrase Roma Siamo Noi (we are Roma) is printed, an illustration and reminder of the special bond the team and the fans have with the city. Sadly there is no SPQR present, but perhaps that is being reserved for the away kits. On the back, the names and numbers are in striking yellow, with a unique futuristic typeface with the crest at the bottom of each number.
The lavish colours and detailed, elegant fabrics used throughout the kit do make a striking impression, but as always with Nike kits these days there is the underlying feeling of laziness and the over-reliance on templates, something which they've come in for heavy criticism lately. With more Nike kits to be revealed over the coming weeks we will no doubt see lots of similarities. Certainly, with the amount of quality fan-made kit concepts being showcased these days, one has to wonder when clubs will get more involved in the design process of their kit design to give a more personal and unique touch.
The new AS Roma home kit will be worn by the team on May 28 against Genoa, the final match of the season. The kit is available to purchase from AS Roma Stores and selected Nike outlets.